Hospitalized children ring in the new year with concert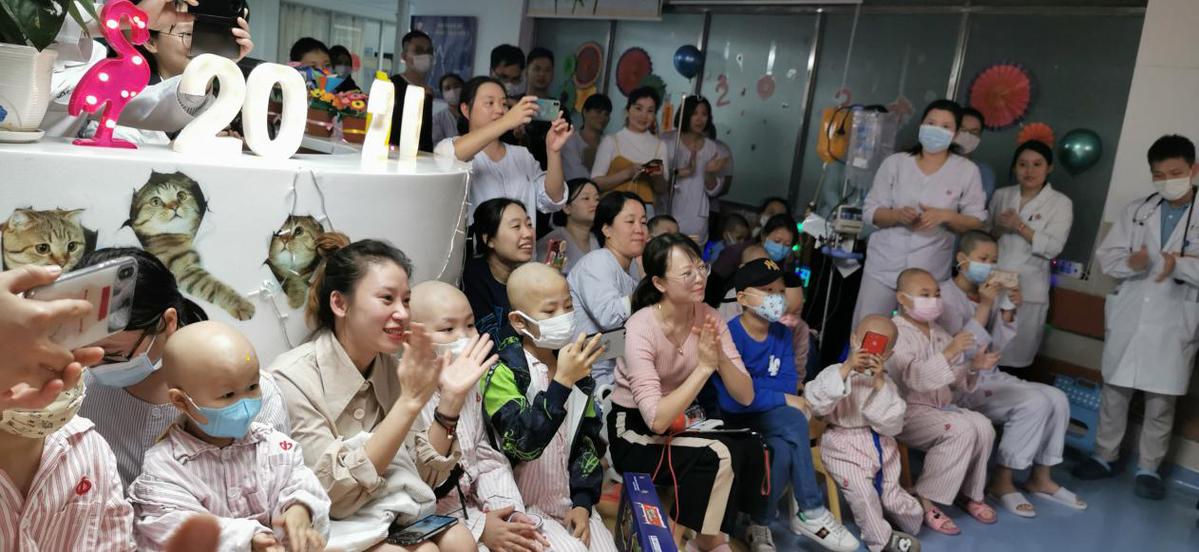 Music therapists, children with leukemia and their parents attended a concert with doctors and nurses on Dec 30 to ring in the new year at the First Affiliated Hospital of Sun Yat-sen University in Guangzhou.
Serving as music therapy, concerts have been staged on special occasions, like Children's Day on June 1 and New Year's, at the hospital's Children's Hematology Department in the past four years.
The music therapists come from a charitable project launched by the Second Children's Palace in Guangzhou, South China's Guangdong province, in 2015. They focus on relieving the pain the children suffer in medical treatment and offering them comfort, Nanfang Daily reported.
The music therapists customize their therapies based on the patients' situations and needs. As an auxiliary treatment, music therapy aims to lift patients' mood, build their confidence to fight illness and facilitate their interpersonal interaction.
Warmth and courage also drive a positive influence on parents in releasing stress through the therapy.