Loss, grief prompts artist's return to hometown values
Share - WeChat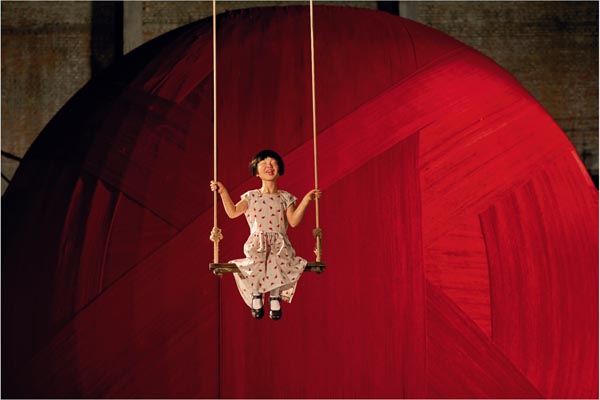 During her early 20s, Ai rose to fame in China in 1995 with her song, My 1997, a semi-autobiographical ballad about a woman looking forward to joining her lover in Hong Kong after the territory's return to China in 1997. The guitar-driven song not only won her a large fan base on the mainland but also in Japan, prompting her to sign on Sony Music Entertainment Japan at that time. Ai had been interested in music from a young age and received vocal training from the age of 9. Her father plays several folk instruments, including the erhu, and her mother was also an accomplished singer.
After releasing her album, Made in China, in 1999, Ai took up painting and studied with contemporary artist Zhang Xiaogang. In 2002, she moved to New York.
In 2012, she staged her solo exhibition, I Love Ai Jing, at the National Museum of China in Beijing. She also launched solo exhibitions in Milan in 2015 and the Marlborough Gallery in New York in 2016.
Using the word "love" as a visual metaphor, Ai created installations using a variety of media, including disposable chopsticks, vintage doors and newspapers, as well as producing oil paintings and sculptures.
"Her artworks are full of softness and femininity. She also showed her stronger side when she decided to exhibit her artworks at the Industrial Museum of China," says writer Wang Jiaming, who wrote preface for Ai's new book. "The subjects of her expressions are grounded in her personal sensibilities, but the artworks also demonstrate a much broader perspective."
chennan@chinadaily.com.cn
Most Popular