Loss, grief prompts artist's return to hometown values
Share - WeChat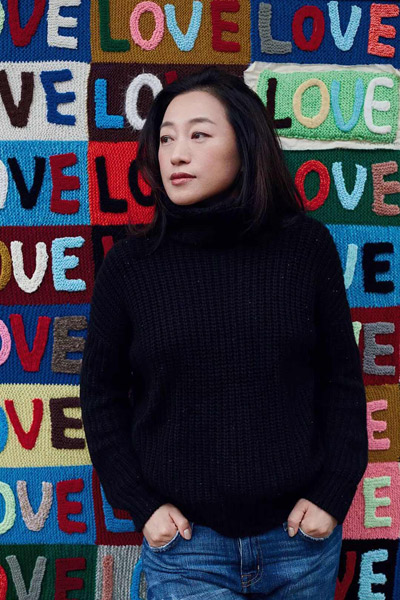 In September 2015, before her mother's death, Ai traveled with her parents to Europe to see her solo exhibition, Dialogue, at the Ambrosiana Art Gallery at the Veneranda Biblioteca Ambrosiana in the Italian city of Milan. Ai went on to celebrate her 47th birthday in Paris with her parents.
During a quiet afternoon, Ai and her parents visited a hair salon in Paris, and the hair conditioner they used on her mother had an especially fragrant scent that Ai liked-prompting her to buy a few bottles for her mother.
"After my mother died, I was instantly reminded of her every time I opened the bottle of the hair conditioner. I missed her so much that I decided to create an artwork featuring the aroma," Ai says.
Ai included an old photo of her mother in the exhibition, which also appears in the new book. The photo shows her mother with long braids carrying Ai's chubby sister in her arms. Ai is standing next to her mother, laughing. Inspired by the old photo, she created an installation, Girl and Swing, featuring a little girl smiling on a swing. Ai also included pieces of yarn collected by her mother and some of her unfinished knitting works in the exhibition and accompanying book.
In the section dedicated to oil paintings, the artist presents a series of works under the title Time Zone, which described her feelings during Spring Festival in 2016. This was the first Spring Festival that Ai had spent without her mother. Shunning her usual palette of bright colors, Ai applied darker tones to express the depths of her sorrow over losing her mother.
"The exhibition is very special to me because for the first time, it made me think seriously about my hometown, my parents and my childhood life in Shenyang. I used to be ambitious and wanted to explore the outside world, but now I realize that my hometown is my whole world," says Ai.
Most Popular