China's animated film Ne Zha grosses over 5b yuan
Share - WeChat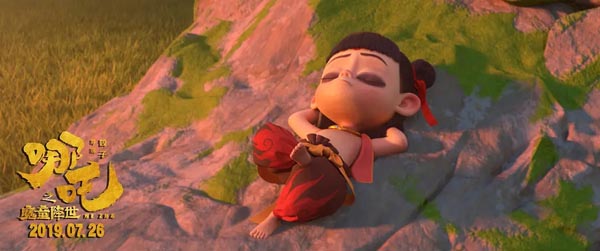 BEIJING - The 2019 box office revenue generated on the Chinese mainland by animated film Ne Zha had crossed the mark of 5 billion yuan ($715 million) as of Sunday, the latest figures from the China Movie Data Information Network showed.
The film, which features the Chinese mythological character of the same name, was the 2019 box office champion on the Chinese mainland.
It ranked the second on the mainland box office chart covering all the films ever screened in the past years, after Wolf Warrior 2, which topped the 2017 chart by grossing more than 5.68 billion yuan.
Ne Zha premiered in China on July 26, 2019.