He Jiankui gets 3 years for illegal human embryo gene-editing
Share - WeChat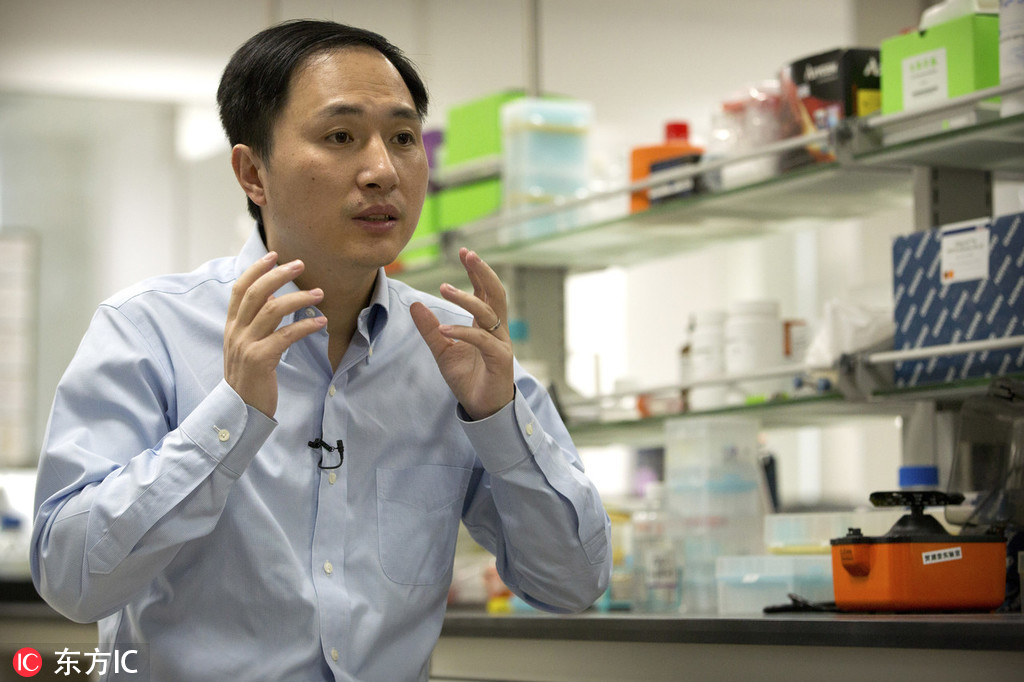 Chinese researcher He Jiankui was sentenced to three years in prison and fined 3 million yuan ($430,000) for illegally carrying out the human embryo gene-editing experiments, in which three genetically edited babies were born, a court in South China's Shenzhen city announced Monday.
He pleaded guilty. It was unclear if he would file an appeal.
The Nanshan district court in Shenzhen said after the first hearing that, He, former associate professor at Southern University of Science and Technology in Shenzhen, Guangdong province, learned that human embryo gene-editing technology can obtain commercial benefits and started to use the technology in assisted reproductive medical treatment since 2016.
He, together with Zhang Renli and Qin Jinzhou from two medical institutions in Guangdong province, claimed that editing the CCR5 gene of human embryo could give birth to babies immune to HIV virus and, although aware that such act would violate state regulations and medical ethics, they conducted the experiment anyway without verifying the safety and effectiveness, the court added.
It said He forged ethical review documents, recruited multiple HIV-infected couples, edited the genes of the embryos and implanted the embryos back into human bodies through assisted reproduction technology. The experiments made two women pregnant and three gene-edited babies were born.
The court said He, Zhang and Qin were not qualified, deliberately violated national regulations on scientific research and medical management in pursuit of profits, and crossed the bottom line of scientific and medical ethics. The experiments disturbed the order of medical management, caused severe consequences and thus constituted the crime of illegal medical practice.
He was sentenced to three years in prison and fined 3 million yuan. Zhang was sentenced to two years in prison and fined 1 million yuan. Qin was sentenced to 18 months in prison with a two-year reprieve and fined 500,000 yuan.
The court heard the case in private due to the concerns over the personal privacy involved.