Intensive efforts save 13 miners' lives
Share - WeChat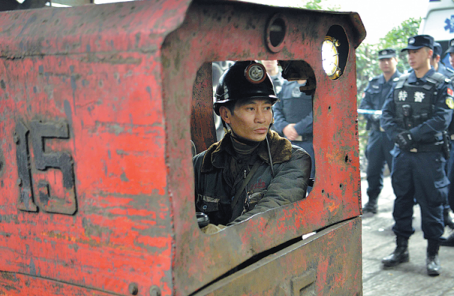 Liu Wenhan, 82, went to a hospital in Yibin, Sichuan province, on Saturday to visit his son, who had been trapped in a flooded coal mine for more than 83 hours.
After being rescued, 56-year-old Liu Guihua was taken to the Yibin Mine First Aid Hospital in Xunchang town, which is administered by the city.
The Sichuan Coal Industry Group's Shanmushu mine in Gongxian flooded at 3:26 pm on Dec 14, when 347 people were working in the tunnel. By the next morning, 329 of them had returned to the surface.
Five were confirmed dead and 13, including Liu Guihua, remained trapped by the accident, which triggered intensive nationwide media coverage.
Liu Wenhan, a former miner, said: "My two daughters initially did not dare to tell me their brother was trapped. They only told me the day before my son and the other 12 miners were rescued, when I overheard people talking about the accident in the street.
"Instead of panicking, I remained calm and believed they could be rescued. I have lived for a long time and have a wealth of experience when it comes to mining. Whenever there is a disaster, our country will try its utmost to rescue the victims.