Businesswoman says region can take giant strides by working together
Share - WeChat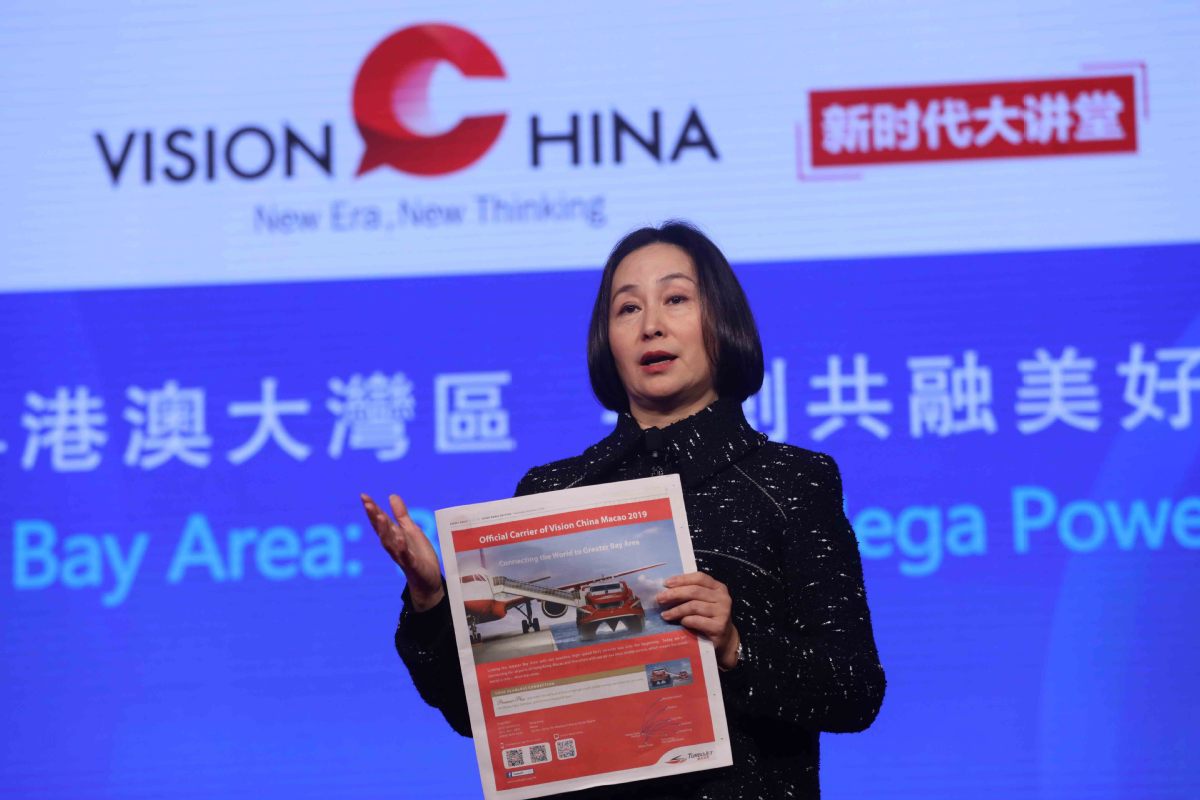 Prominent Macao businesswoman Pansy Ho Chiu-king offered a piece of advice on becoming a trailblazer during the development of the Pearl River Delta — be collaborative, forward-looking and persevere.
The group executive chairman and managing director of Shun Tak Holdings started to visualize a decade ago how the cities within the Pearl River Delta could better connect, long before the initiative of the Guangdong-Hong Kong-Macao Greater Bay Area was flagged.
Working for the development of the region for 25 years, Ho said she had practical experience gained through different economic cycles. Her first insight was understanding that collaboration was more important than competition.
When she became general manager of Shun Tak Holdings in 1995, her first assignment was to restructure one of the company's core business — ferry services.
But rather than act as a lone wolf, Ho decided to join hands with China Travel, Shun Tak's then-rival.
"We all wanted one common objective — how to create (business) so that this region can come together," Ho said at a Vision China forum.
Her company was involved in one of the first joint ventures between a Macao SAR-based company and a State-owned enterprise.
Together, Ho and her partner opened up new routes to connect the cities of the Pearl River Delta. She said it was the first time the notion of creating an aggregated region came to fruition, well before the 11-city cluster began to take shape.
Similar projects followed, such as air and sea links based on the tried-and-true model of the joint ferry service. A versatile businesswoman, Ho then set her sights on the arts. She believes Macao needs to include more arts and cultural events into regional development to avoid becoming stuck in a "monotonous, traditional business model."
"Macao is an open economy with a lot of liberty in terms of exploring creativity," Ho said.
The city also needs to look at building complementary industry sectors that go beyond traditional tourism and the gaming industry.
"We do many of these projects, and therefore work never stops," said Ho, adding it was important for everyone to become aware of the potential of the region. Ho said Macao was much more than many people's perception of being only a large property development. "Within those properties, we can offer extra capabilities to share opportunities with our neighboring cities," she said.