1,300-year-old royal tomb discovered in NW China
Share - WeChat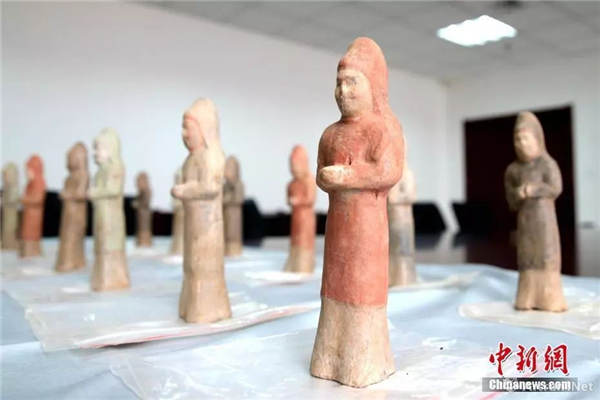 A tomb dating back to the Tang Dynasty (618-907) was discovered in Northwest China's Shaanxi province, the province's archaeology institute said Tuesday.
The tomb, found in Yancun village, Xixian New District, is believed to belong to Xue Shao, the first husband of Princess Taiping, daughter of Emperor Gaozong of the Tang Dynasty.
The Shaanxi Provincial Institute of Archaeology worked on the excavation of the tomb from August to December this year, and unearthed a total of 120 relics, most of which are painted pottery figures.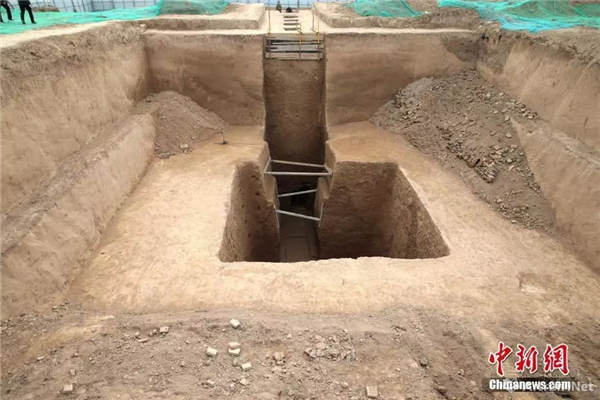 A well-preserved 600-word epigraph was also found on a square stone with a length of 73 cm on each side, which records Xue Shao's pedigree, government post, cause of death, burial time, offspring and other information.
The tomb, 23 km from the site of the ancient city of Chang'an, known as Xi'an today, faces south and is 34.68 meters long and 11.11 meters deep, said Li Ming, a researcher with the institute.
The discovery fills an important gap as there is no biography for Xue Shao in the "Old Book of Tang" and the "New Book of Tang," two classic pieces recording the Tang Dynasty's history, and helps the study of the epigraphs and the tomb layouts, as well as the political culture of the period, Li said.