Yearender: Top 10 exhibitions in China
Share - WeChat Editor's note:
Art opens hearts, nourishes souls and kindles imaginations; also, art plays a key role in consolidating national identity and promoting mutual understanding between civilizations as well.
As 2019 nears the end and we're to say hello to a brand-new year, China Daily invites you to look back at 10 of the most eye-catching exhibitions held around the country in the passing year.
Did you visit some of them? Please share with us the memories of your trips in the comment section!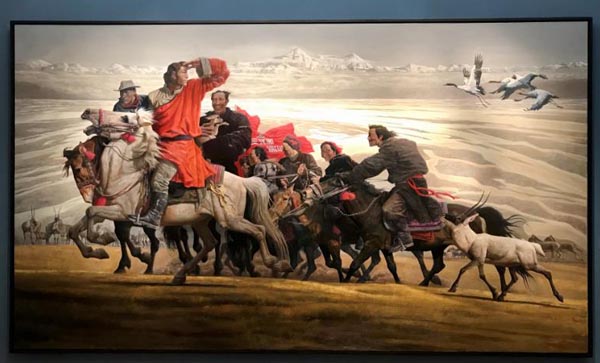 1. Great Journey, Splendid View: Art exhibition celebrates New China's 70th birthday
National Art Museum of China in Beijing (Sept 26-Nov 2)
Great Journey, Splendid View, an art exhibition dedicated to the 70th anniversary of the People's Republic of China, was held at the National Art Museum of China in Beijing.
Featuring 480 selected works of ink paintings, oil works, sculptures, prints, watercolors, traditional Chinese folk art and posters, mostly on loan from over 20 Chinese art museums, the grand exhibition allowed visitors to review the accomplishments of New China through the evolution of Chinese art over the past seven decades.
Many of China's iconic artworks created since 1949 were put on show in one place and among them were Li Hua's 1935 woodblock print Roar, China, Pan He's 1957 bronze sculpture Hard Times, Luo Zhongli's 1980 oil painting Father, and Shen Jiawei's oil work Red Star Over China.
Click here to learn more.
Most Popular