PU plans research center to study, preserve Old Summer Palace
Share - WeChat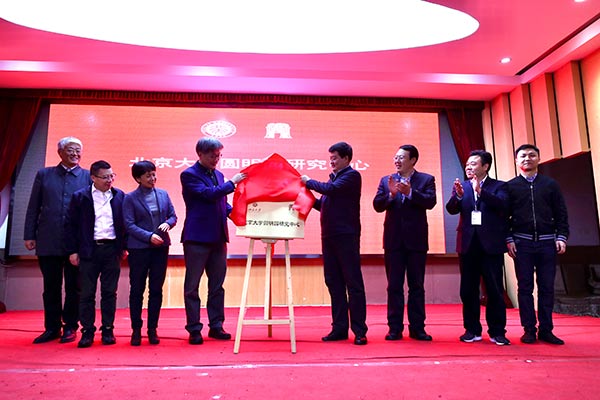 Peking University announced plans to set up its research center on Yuanmingyuan in Beijing on Monday.
Spread over 350 hectares, Yuanmingyuan, also known as the Old Summer Palace, in the northwest of Beijing, is near the university campus. It was royal resort of the Qing Dynasty (1644-1911), and is generally considered a peak of ancient Chinese garden. The compound was burned and looted by invading Anglo-French forces in 1860 and it gradually fell into ruins after the havoc.
Many key archaeological discoveries have been made all over the site of former royal resort in recent years, offering glimpses of its old time's prosperity.
Cooperating with administration of Yuanmingyuan Ruins Park, Peking University will use its leading expertise in Chinese archaeology and historical studies to better research and preserve the site and thus fully the cultural influence of Yuanmingyuan.
The two sides will also share information and academic resources and jointly launch relevant training program to benefit the site in a long term.
Most Popular