'AI Robot' on the prowl to fight internet fraud
Share - WeChat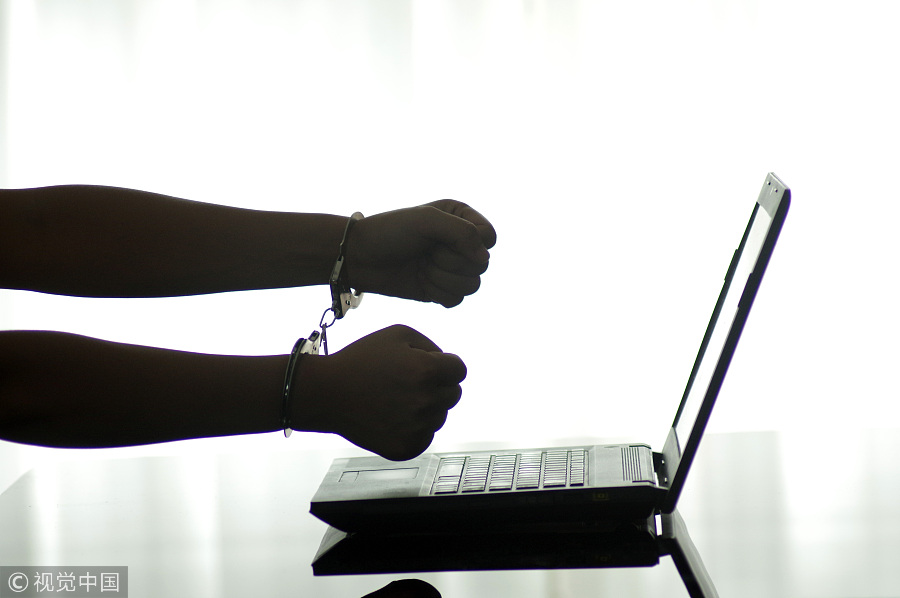 Online service warns potential victims about suspicious activity via voice, text
An artificial intelligence service designed to prevent people from being defrauded was unveiled on Monday after a successful pilot program.
Called the AI Robot, the online service-released by the criminal investigation bureau of the Ministry of Public Security and designed by internet giant Alibaba-can warn residents about suspicious online activity through its voice or text system.
For example, if police detect that a phone number is frequently used by con artists, the service will call potential victims, warning them that information they received about money transfers is fraudulent. According to the bureau, people can see a special anti-fraud number for the police on their phone.
"The AI technology can help us save manpower and improve our work efficiency, and it can also keep people out of fraud traps more quickly than we can," said Liu Zhongyi, the bureau's head.
The service has successfully aided police in preventing more than 3,000 people each day from being swindled since the pilot program was launched in some public security bureaus on Nov 15, Liu said.
The service has been extended across the country since Monday.
"If residents ignore the robot's warning or do not believe the robot, we'll call the potential victims via our telephone number to save them from the fraud," said Zhao Wei, a police officer from an anti-fraud center under the Beijing Public Security Bureau.
As for those likely tricked by swindlers, Zhao said she and her colleagues would talk to them or help them face-to-face.
"Our aim is to prevent people from being cheated as quickly as we can and to help them reduce or avoid economic loss," she added.
Zheng Junfang, chief platform governance officer of Alibaba, said they technological innovations to assist police officers in fighting fraud and ensuring public security, "because combating fraud requires effort from all walks of life".
On Monday, several internet and technology companies including Qihoo 360, China's largest security software provider, and Xiaomi Corp, a Chinese smartphone maker, also joined the fraud fight.
Fighting telecom and online fraud as well as infringements of personal information has been a priority for public security departments in recent years, especially after Xu Yuyu, an 18-year-old college-bound student, died of cardiac arrest in 2016 after she found out she had been conned out of 9,900 yuan ($1,410) she had saved for her college tuition.
Since this year, police nationwide have solved about 162,000 cases related to telecom or online fraud and caught 139,000 suspects, up 42 percent and 93 percent year-on-year respectively, according to Liu.
Since January, Beijing police have intensified their fight against cybercrimes, especially those using computers or technologies to infringe on people's privacy and commit online fraud, a statement from the Beijing Public Security Bureau said.
The city's police have solved more than 7,800 internet-related cases and caught more than 8,600 suspects, it added.