3 men held for testing home-made bombs in Tuen Mun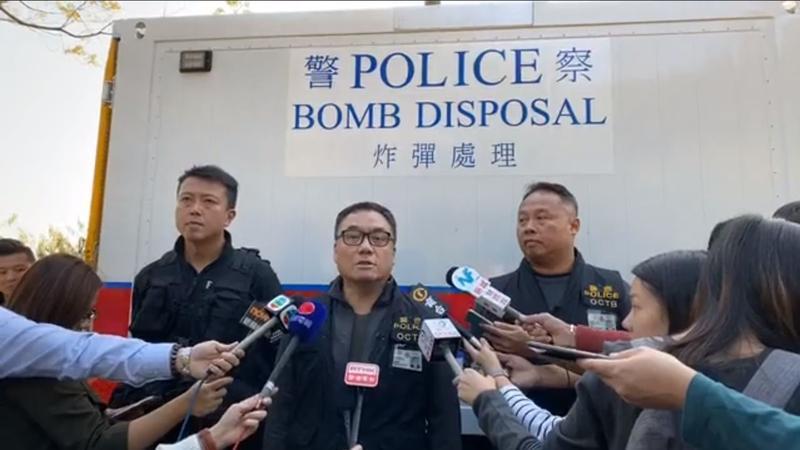 HONG KONG – Law enforcers arrested three men Saturday on suspicion of their involvement in testing home-made bombs with remote-control devices in the city's Tuen Mun district.
The Hong Kong police believe the tests intended to improve the power of explosives, which could be used in attacks during marches and rallies, according to Steve Li Kwai-wah, senior superintendent of the Organised Crime and Triad Bureau.
Li slammed the suspects who carried out the experiments as "irresponsible", as there had been many hikers passing by the scene.
A small quantity of chemicals and explosives as well as remote control devices were found with the arrestees, said Chin-chiu Suryanto, Bomb Disposal Officer of Explosive Ordnance Disposal Bureau.
Besides transmitters and receivers, police also found protection devices like shields, body armor and gas masks at the scene.