Airbnb eyes expansion in China
Share - WeChat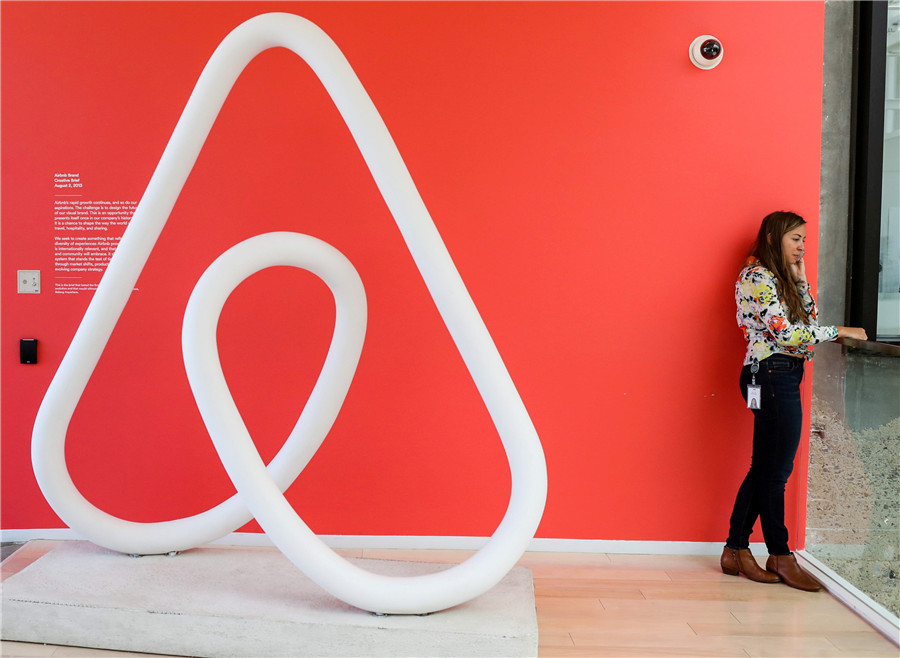 US-based firm to further localization efforts with an eye on demand from millennial tourists

Airbnb is expanding its services to more second-and third-tier cities in China as the US-based firm that provides online bookings for homestay services looks to step up its localization efforts and attract a growing number of Chinese millennial tourists aspiring for high-quality travel and value accommodation.
Peng Tao, president of Airbnb China, said the company has sped up its expansion in China this year. "The Chinese business witnessed steady and rapid growth, and in terms of average monthly active users, we were the leader during the Jan-Oct period among all online vacation rental services platforms."
The company is extremely bullish on the Chinese market and will launch tailor-made and high-quality homes, products that conform with the usage patterns of Chinese consumers, said Peng.
Last year, Airbnb launched Airbnb Plus in China-a new selection of high-quality homes with hosts having great reviews and paying minute attention to detail. Peng said the number of Airbnb Plus hosts surged ninefold in the country and were spread across 24 cities.
According to Peng, China's robust vacation rental market will help boost the local employment rate and drive economic growth. In addition, the nine-year partnership between the International Olympic Committee and Airbnb, especially for the 2022 Winter Olympics in Beijing, is expected to open up new growth vistas for Chinese house owners.
According to a new report released by the company, the proportion of Airbnb's Chinese hosts is rising in second-and third-tier cities and holiday destinations, such as Chongqing, Xi'an and Chengdu.
The average age of Chinese Airbnb hosts is 33 years, with nearly 70 percent of them born in the post-1980s and post-1990s. Significantly, the number of female hosts on Airbnb is as high as 62 percent in China.
Furthermore, about 90 percent of these hosts have another occupation, and 87 percent have bachelor degrees and above. It is noteworthy that one-fifth of the Chinese house owners come from creative industries, higher than the rest of the world.
China currently has more than 50 million vacant homes, and 67 percent of the Airbnb users chose to become hosts to gain extra income, the report said. Airbnb China's rural listing supply covers more than 1,400 county-level administrative regions in the country.
Last year, the State Council released an action plan for 2018-20 to further stimulate domestic consumption. The plan emphasized that market access should be relaxed in several service-related fields like tourism, and efforts be made to boost the development of short-term rental services like rental apartments and guesthouses.
Statistics from the State Information Center, the market for home-sharing services is expanding rapidly in the country, with the sector's revenue expected to reach 50 billion yuan ($7.1 billion) by 2020. It forecast that by 2020, the number of tenants is likely to exceed 100 million and the number of shared homes will exceed 6 million.
Jiang Xiwei, an analyst with market consultancy Analysys, said there is huge room for growth of the vacation rental market as travelers are willing to try something different, like homestays during a trip as online services are offering several diverse experiences.
"The short-term home rental and homestay services are wide-ranging, to satisfy the needs of various kinds of tourists. Typically, customers hire such services for get-togethers, reunions, team-building activities and to improve parent-child bonding and communication," said Lai Zhen, an analyst at market research firm iResearch.