World's top 10 unicorns by valuation
Share - WeChat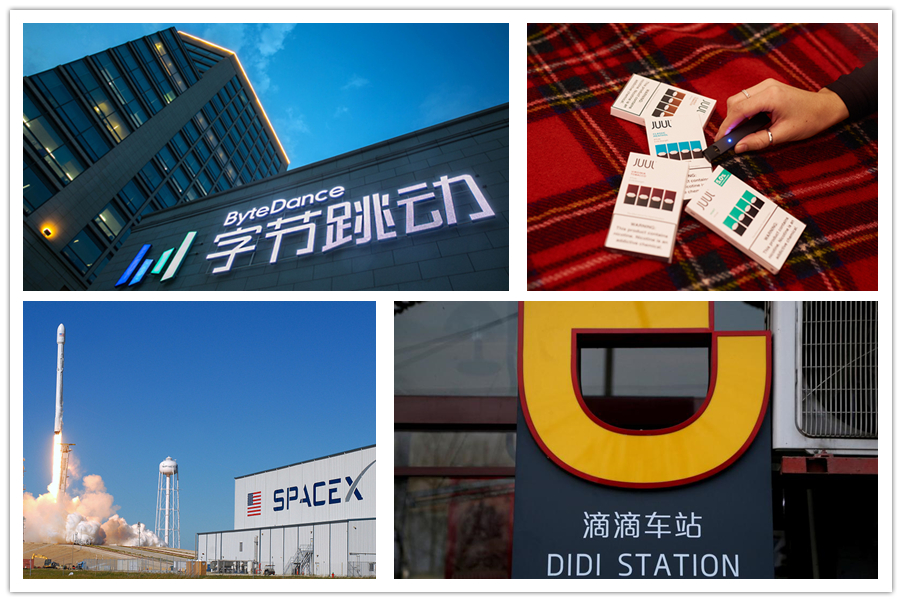 ByteDance, with a valuation of $75 billion, is the world's largest unicorn, a word used for startup companies whose valuation has exceeded $1 billion, according to a report released by the New York-based research group, CB Insights.
Uber came in second, followed by Didi Chuxing and WeWork.
Together, the top 10 unicorns are worth a total of $388 billion, which is roughly 36 percent of the total value of all 326 unicorns that currently exist.
The United States remains the country with the most unicorns, and the figure has increased to 156, accounting for 47.9 percent of the total. It was followed by China (94) and the United Kingdom (17).
Let's take a look at world's top 10 unicorns in estimated values last year.