Doctor dedicated to rural healthcare for 60 yrs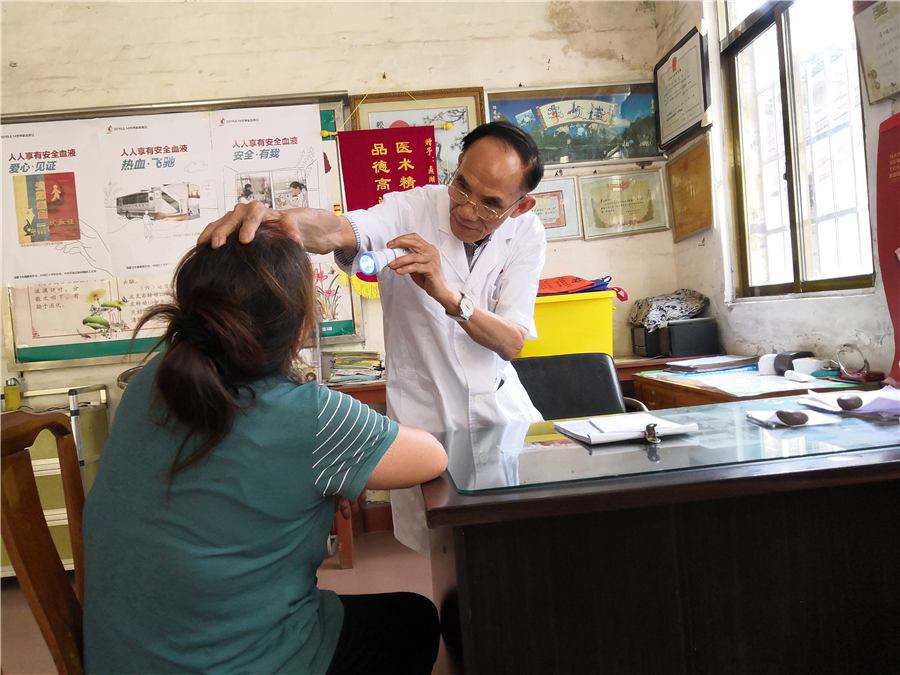 Seventy-seven-year-old Li Shaojia starts his work at 7:30 am every morning, at a clinic in Yuanzhuyi village, Zhaoqing, Guangdong province. Having worked as a doctor in the countryside for six decades, he receives about 10,000 patients every year, who come from as far as 20 kilometers away.
While the stethoscope, thermometer and sphygmomanometer were the only devices Li used to diagnose when he started his career, his 200-square meter clinic is now much better equipped, with a nurse assisting him.
"People trust me and I can help them with their illnesses. I can realize my value here. As long as my health allows, I will continue to work," Li said.