Smart construction platform builds better high-rises
Share - WeChat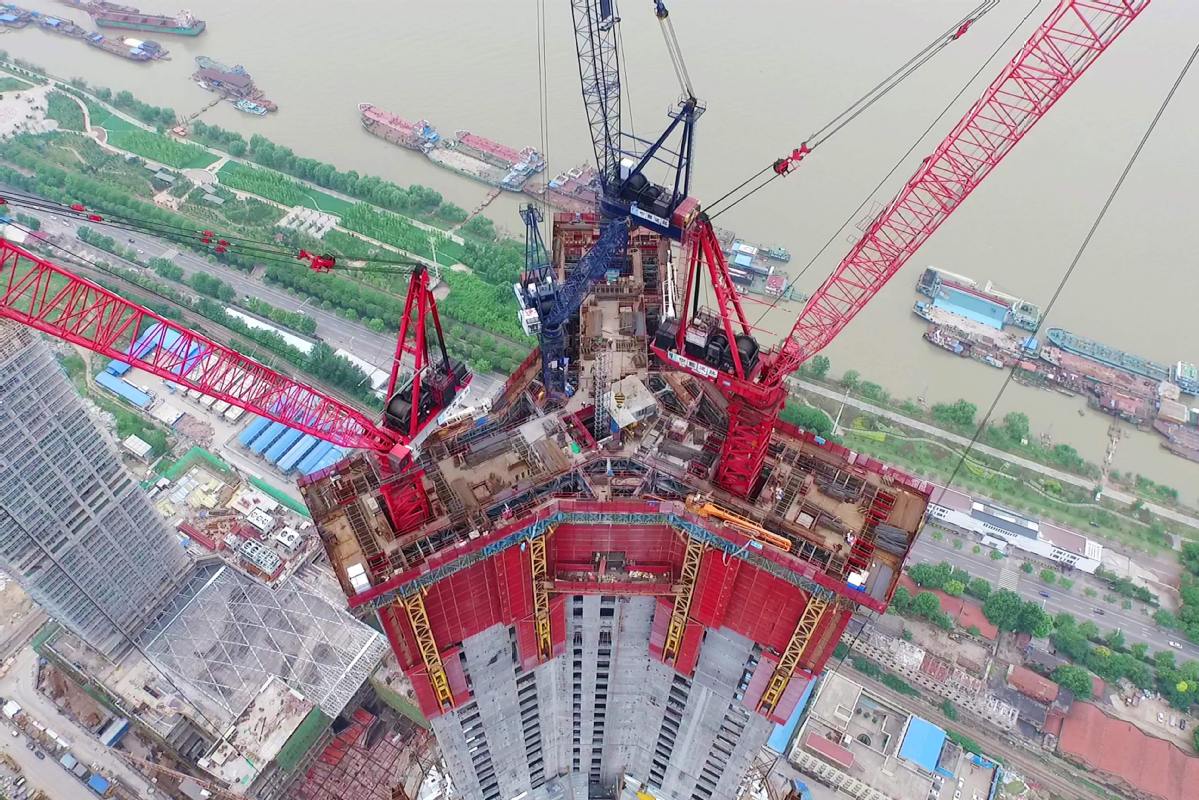 A smart platform independently developed by a Chinese company which integrates all functions involved in construction has managed to make the creation of super high-rise buildings more efficient and environmentally friendly.
The platform developed and made by China Construction Third Engineering Bureau Co Ltd in Hubei province is able to not only construct buildings but also rise higher as the construction proceeds. People have dubbed it a "Building Machine in the Air".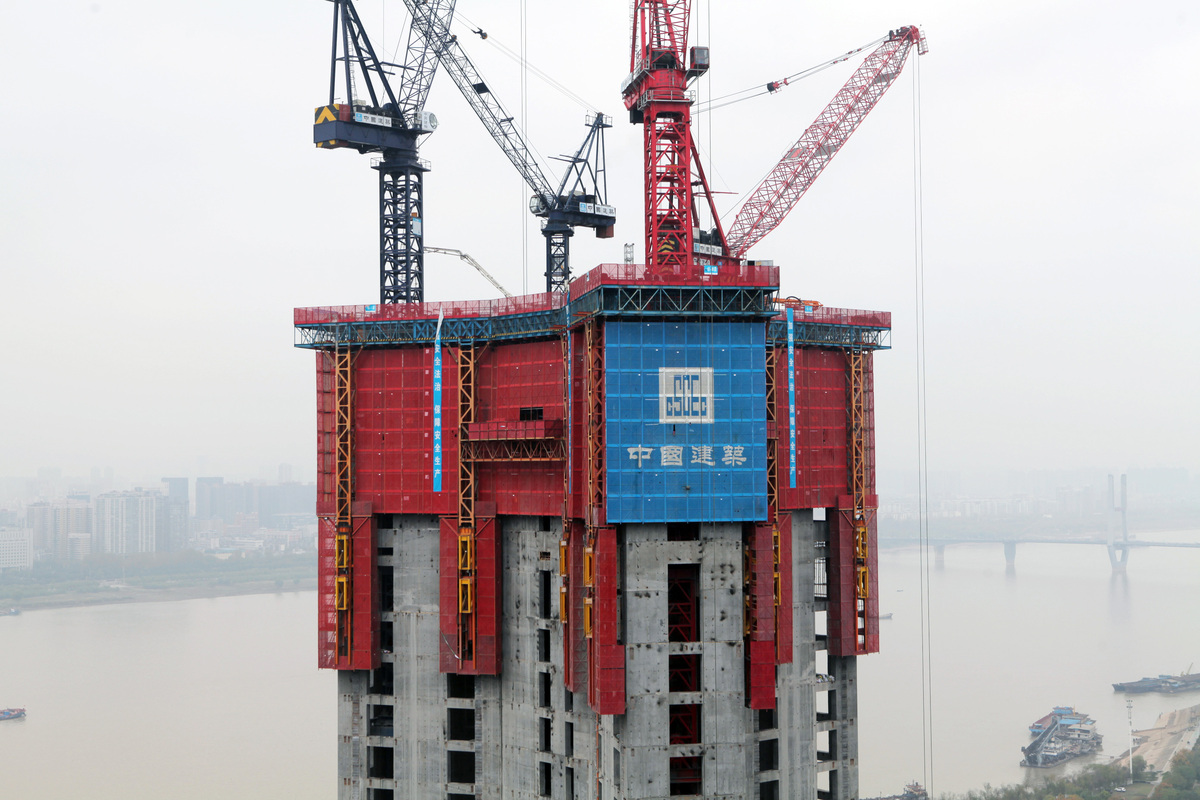 Because it can easily rotate 360 degrees and bear loads of over 1,000 metric tons, the platform provides a safer working environment than traditional construction sites.
It can be equipped with four tower cranes, shortening construction time by 20 percent comparing with traditional construction methods, according to the website of Chinese Construction.
The platform can construct one floor within four days. It can construct a building as high as 1,000 meters.
It also produces less construction trash and reduces pollution.
The platform has been upgraded to the fourth generation since the company began developing it 10 years ago.