Music festival brings bowed string instruments to the forefront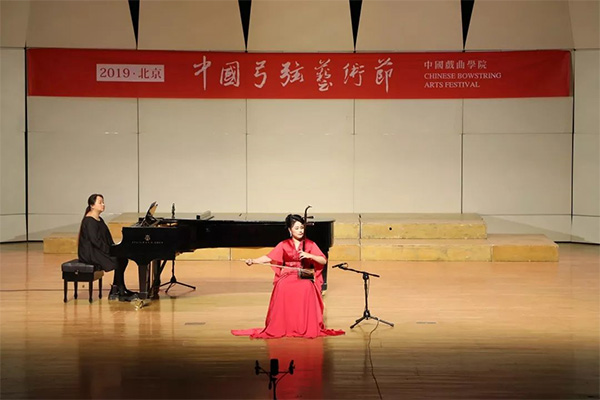 An annual music festival themed on bowed string instruments this year incorporated concerts, public lectures and seminars on the art form's development in China.
The Chinese Bowstring Arts Festival was held by the National Academy of Chinese Theater Arts from Nov 13 to 17.
The festival's events put a special focus on the tradition of string music being used in diverse Chinese opera forms, showcasing the performance, composition and education at the national academy to inherit and develop the music category.
The four major concerts at the music festival featured students, alumni and teachers from the national academy, and award-winning musicians performing string music on the huqin family of traditional bowed string instruments and classic compositions from various ethnic groups, as well as Chinese opera pieces.
For each of the concerts, professors at the university introduced the stories behind the instruments and the music compositions.
The public lectures and seminars also allowed the musicians to discuss the inheritance of string music, interact with students and answer questions about the bowed string instruments in which they specialize.