CGTN launches think tank in Beijing
Share - WeChat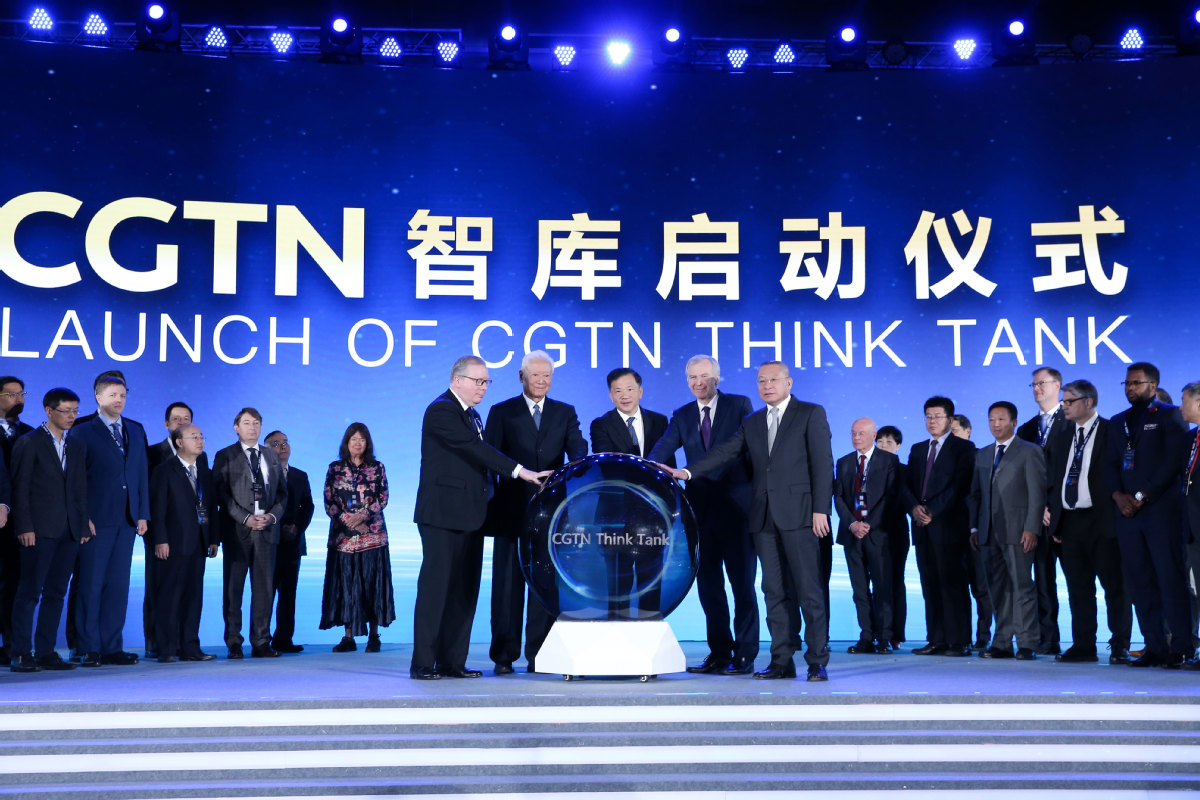 China Global Television Network, or CGTN, a Beijing-based multi-language and multi-platform media organization, launched its own think tank in the capital on Wednesday.
The event, which was attended by 27 leaders from influential international think tanks, aims to promote cooperation among global think tanks by building an open international platform for exchanges.
It brings together leaders from world media and digital tech companies gathered for the third Global Media Summit and ninth Video Media Summit.
Co-hosted by CGTN and its content provider CCTV+ and CGTNC, the summit welcomes 300 guests from various media organizations, tech enterprises and think tanks from around the world.
President Shen Haixiong of China Media Group called on global media outlets to work for constructive contributions to global governance and human development.
"Facing this complicated world, the function of global media should be constructive, not destructive. Media groups should push forward integration, instead of intensifying disputes," Shen said.
Zheng Bijian, chairman of China Institute for Innovation & Development Strategy, said the CGTN Think Tank, as a media institute, can not only develop guiding ideas to lead the trend, but also play an outstanding role in the process of deepening and expanding the "understanding of China and the world" by bringing together wise people from the world who care about China and the Chinese talents who are internationally minded.
Yves Leterme, former Belgian prime minister, said CGTN and the CGTN think tank will provide good information and insight, well thought out analysis and debate.
"We, as Europeans, welcome this important initiative and look forward to the future activities of the CGTN think tank," he said.
It's the third time that CGTN hosted this summit.
This year, experts are addressing digital tech challenges facing today's media. CMG said it has launched a "5G+4K/8K+AI" strategy to drive new media's development.
It has opened the country's first 4K channel and first 5G-based new media platform, some significant steps in its media convergence.
Shen said CMG might launch an 8K HD channel ahead of the 2022 Beijing Winter Olympics Games.
On the same day, the Second Blue Book of Global Communicative Ecology was launched.
Co-produced by CCTV+ and Beijing Foreign Studies University, the annual report stresses the increasing convergence of "TMT which means telecom, media and technology.
This year's Media Summit has for the first time featured a TV Documentary Screening Day, and the CGTN Producers' Choice Award was given to a documentary from Channel News Asia.