3D technology reproduces long-lost Buddha statues
Share - WeChat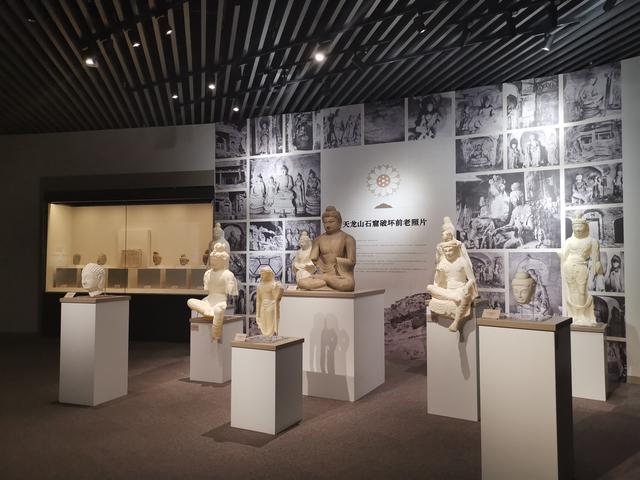 TAIYUAN - With the help of 3D printing technology, 10 reproduced Buddha statues are on display in a museum in Taiyuan, Shanxi province.
The 3D printed statues are of those that were originally stored in the famous Tianlong Mountain Grottoes but were stolen or lost overseas in the 1920s.
"I used to climb Tianlong Mountain and was curious every time I saw the empty grottoes. Today, I finally got to know what they really look like," said Taiyuan resident Liu Mei after she visited the exhibition, which was launched in late September and will last half a year.
Construction of the Tianlong Mountain Grottoes began in 534 and lasted over 1,000 years.
Nestled on a mountain on the outskirts of Taiyuan, the grottoes comprise 32 caves and more than 500 statues, representing the fine arts from the Southern and Northern Dynasties (420-581) to the Tang Dynasty (618-907).
In the 1920s, the grottoes suffered considerable looting.
More than 150 sculptures are known to have been scattered across the world, either in private collections or nearly 30 museums abroad, according to Yu Hao, curator of Tianlong Mountain Grottoes Museum.
"Luckily, three-dimensional scanning and 3D printing technology have been used to preserve and restore cultural relics, marking the return of the lost Buddha statues to the homeland through digital restoration," he said.
In 2014, the museum established a partnership with the University of Chicago and Taiyuan University of Technology to launch a digital restoration project on the Tianlong Mountain Grottoes.
Yu said the project has collected three-dimensional data of more than 100 statues from nine countries including the United States, United Kingdom and Japan and has completed digital restoration for 11 major caves.
The museum has built a digital display hall and launched a digital restoration exhibition tour of grotto arts in foreign countries.
"Some missing Buddha statues and the caves have been digitally reunited. We will continue to print statues with the help of 3D technology and look forward to achieving physical integration in the future," Yu said.
Xinhua