Xi reaffirms significance of multilateralism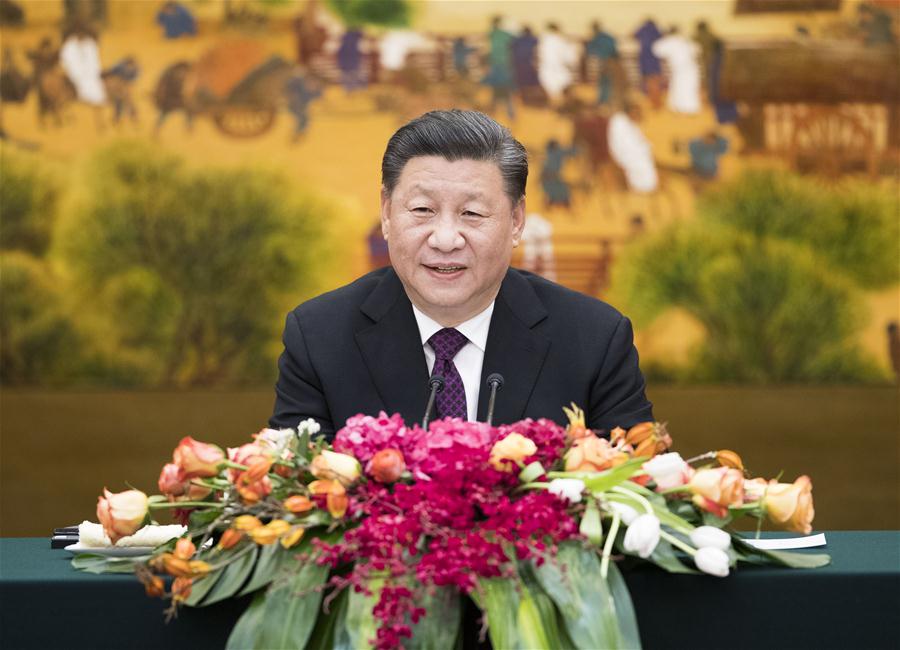 International order at crucial crossroads, he tells foreign representatives to forum
President Xi Jinping reaffirmed China's resolute stance on upholding multilateralism and promoting the building of a community with a shared future for mankind on Tuesday as he met at the Great Hall of the People in Beijing with foreign representatives who attended the 2019 Imperial Springs International Forum.
The forum was held Sunday and Monday in Guangzhou, Guangdong province.
Global governance is facing complex challenges, Xi said, adding that the international order is at a crucial crossroads and the fundamental question is whether multilateralism or unilateralism will prevail.
The current international order is not perfect, but it doesn't need to be destroyed completely to build a new one. It needs to be reformed and improved, he said.
Xi called on all nations to shoulder their responsibilities, initiate constructive dialogue, uphold the principle of seeking common ground while allowing the existence of differences and contribute more positive energy to building a community with a shared future for mankind.