China makes headway in advancing higher education in central, western areas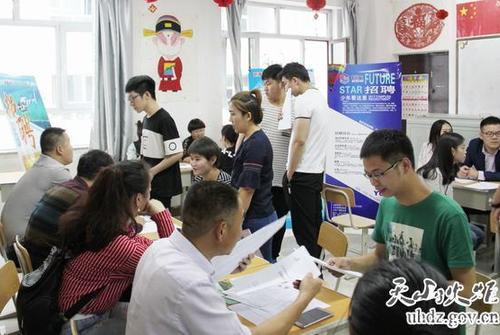 BEIJING -- The Ministry of Education has made headway in its cooperation with local authorities in China's central and western areas, where 14 universities have enjoyed rapid development since the cooperation was launched, according to the ministry at a press briefing Friday.
To address the development needs of higher education institutions in central and western areas, in February 2018, the MOE started working with the authorities of 14 provinces, autonomous regions and the Xinjiang Production and Construction Corps, which do not have any higher education institution directly under the ministry, in assisting with developing at least one university in each district, said Liu Changya, head of the Department of Development Planning of the MOE.
With the agreements signed between the ministry and the local authorities, working plans tailored to the universities were issued, specifying the responsibilities of the ministry, local authorities and universities as well as the major tasks at hand.
The ministry also issued plans to help universities match related disciplines with local industries to have the universities play a bigger role in local economic and social development, according to the MOE.
To deal with problems and shortcomings in such cooperation, the ministry will further their efforts in helping universities develop high-quality research facilities, key technologies, establishing first-class majors and facilitating specialty industries, said Liu.