China, Japan, S. Korea see air pollutants decline
Share - WeChat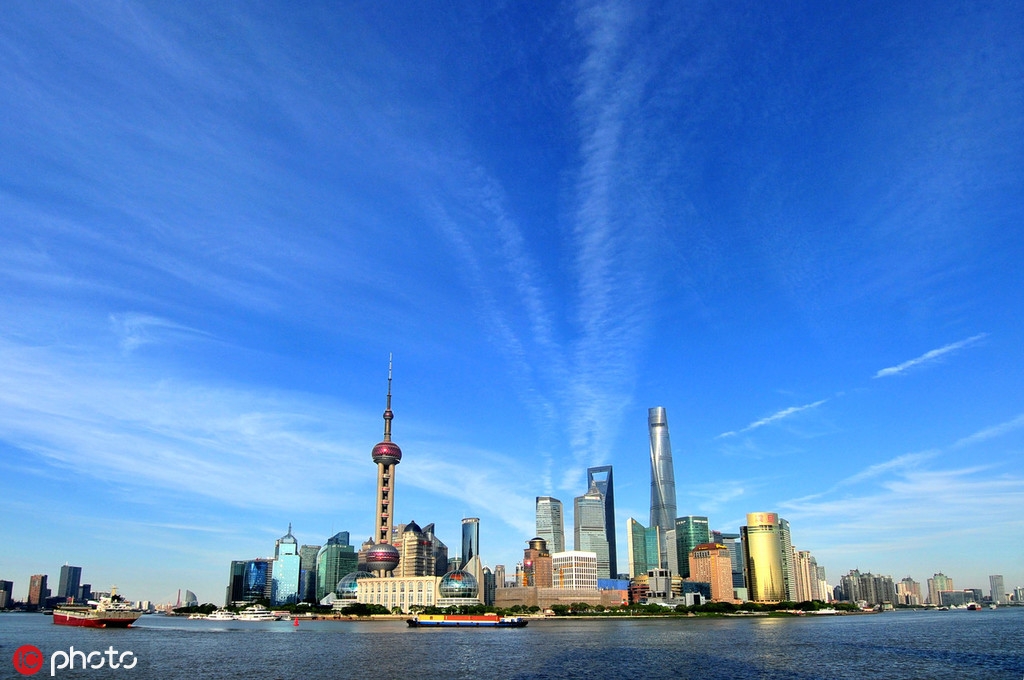 Domestic emissions are major sources of air pollution in some Northeast Asian countries, though simulation models show that trans-boundary transport also plays a role, a recent report has found.
Unveiled on Wednesday in South Korea, the 2013-2017 summary report of the Joint Research Project for Long-range Transboundary Air Pollutants in Northeast Asia noted declining trends of major air pollutants in China, Japan and South Korea, which have jointly participated in the project.
The monitoring data from 338 cities in China shows that concentrations of PM2.5 particulate matter decreased significantly by around 22 percent nationwide from 2015 to 2018, according to the report.
The 2017 results of source-receptor relationship simulations show that local emissions dominate the PM2.5 concentrations in major cities, including on polluted days. The self-contribution in China is 91 percent; South Korea, 51.2 percent; and Japan, 55.4 percent. The influences of the pollutant are mutual among the three countries, the report shows.
According to the report, China's contributions to major cities in South Korea are 32.1 percent, and 24.6 percent in Japan. South Korea's contributions to major cities in Japan are 8.2 percent and 1.9 percent in China. Contributions from Japan to major cities in the other two countries are much lower.
However, the report includes a series of uncertainties in the simulation models, including ones in the methodological modeling of source-receptor relationship, emission inventory and chemical and meteorological mechanisms.
The report shows that "to promote reduction of domestic emissions is the most effective way to improve local environmental quality," said Chai Fahe, chief scientist on atmospheric environment at the Chinese Research Academy of Environmental Sciences.
He said there are still uncertainties in how the three countries affect each other in air quality because of inadequacies in the simulation models. Further, the models may also underestimate local factors and exaggerate outside contributions under certain circumstances.
For example, there are major uncertainties in the models' simulation in the long-range transport of pollutants, sedimentation and chemical conversions.
There are still deviations in meteorological conditions, the chemical conversions of secondary pollutants and the feedback mechanism of meteorological conditions, he noted.
Chai explained that research conducted by China's National Joint Research Center for Tackling Climate Change has found that uncertainties in chemical mechanisms will "certainly" result in an underestimation of locally-generated pollutants.
Some scientific papers also show that situations are often exaggerated in the simulation of low-speed surface wind, which will exaggerate the effect of outside pollutants in case of heavy pollution.
He said the incomplete emission inventory of South Korea also adds to the uncertainties. While data China provided is reliable through 2017, South Korea offered data from 2015 for the research. Meanwhile, kicked-up dust is not included in South Korea's emission inventory, according to Chai.
He also quoted an unspecified scientific paper as saying that the nitric oxide emissions in the Seoul region may be underestimated by 50 percent in South Korea's emission inventory.
"All these factors may result in an exaggeration of China's influence over Japan and South Korea in the simulation," he said.