Ancient birch bark craft enjoys revival under tutor
Share - WeChat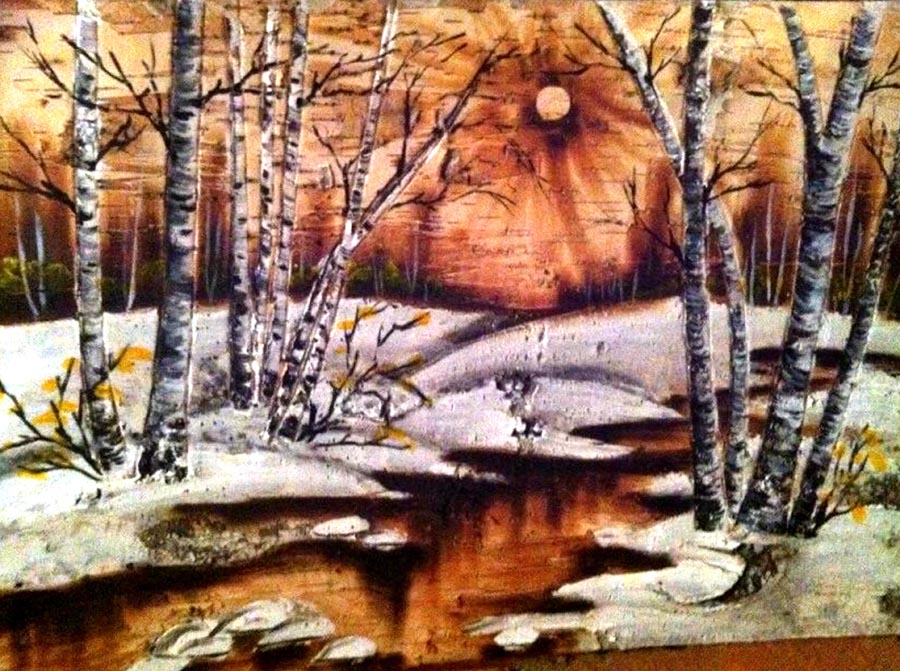 Under Tao's guidance, the students painstakingly peel off the outermost hard shell of the birch bark. From there, they continue to carefully peel off the birch bark, layer by layer, cutting the bark into predesigned patterns and combining the layers together to create a collage.
Born in the city of Heihe in 1978, Tao Dandan inherited her interest in birch bark craftsmanship from her father, Tao Chunlai. When she was a child, she loved to try and imitate his creations.
"One day, I happened to find a small nodule on the bark. When I added a small 'mouth' and 'tail' with my paintbrush, I made it look like a bird standing on a stone," Tao says.
This sudden inspiration led her to create paintings based on the natural textures of the birch bark.