Haidian District Cultural Season kicks off in Beijing
Share - WeChat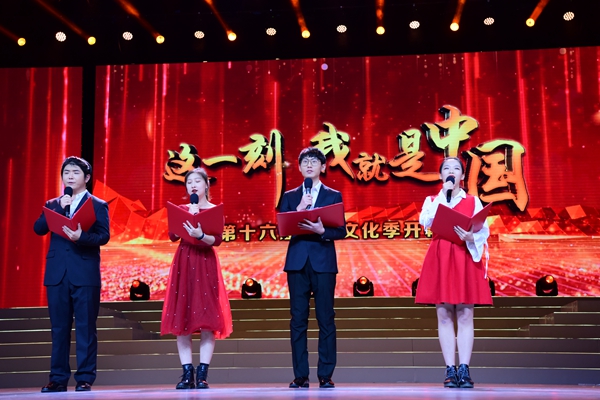 The opening ceremony of the 16th Haidian District Cultural Season kicked off Nov 19 at the China ethnic song and dance ensemble's theater, where local art troupes have staged performances demonstrating Chinese people's strong sense of patriotism.
Held by the district's culture and tourism bureau, the event aims to celebrate the 70th anniversary of the founding of the People's Republic of China and further highlight the cultural value of these historical sites and tourist attractions in the district, such as Xiangshan Park, the Summer Palace and Yuanmingyuan Ruins Park.
During the three-month event, over 500 cultural activities of various forms will be held to show the Haidian district's achievement in the integrated development of culture and tourism as well as the improvement of public cultural services, portraying a more innovative and vigorous image of the district.
Most Popular