Lin's dance comes full circle
Share - WeChat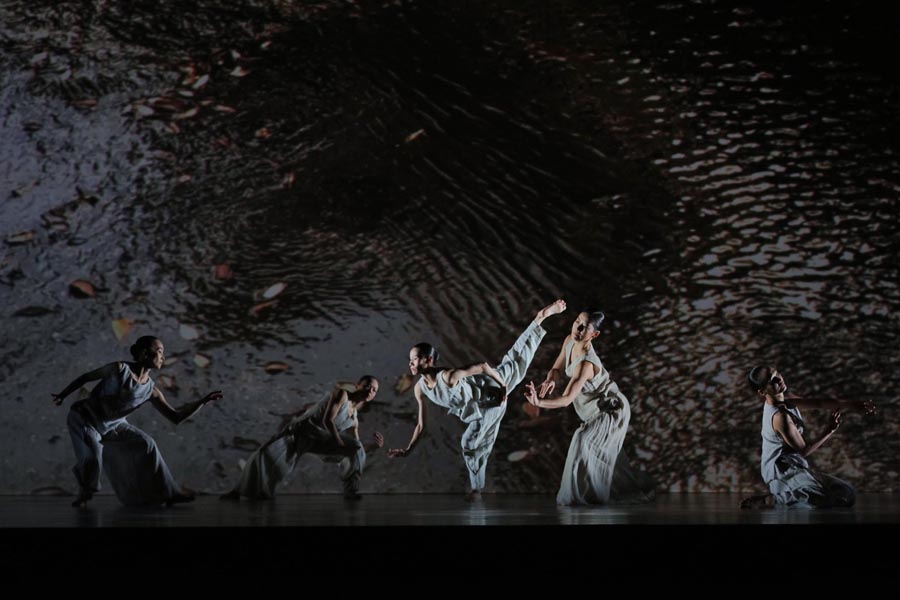 Pioneering choreographer is set to retire as his successors exchange new ideas on nationwide tour, Chen Nan reports.
Amid the darkness of one of the spacious theaters inside the National Center for the Performing Arts in Beijing on Nov 14, Lin Hwai-min stands on one side of the stage while staring at the video being screened on the backdrop.
The video is a montage showing running water flowing through stones, which serves as the background of Lin's choreographic work, Autumn River, set to be staged that night.
"It is my last creation. I gathered five veteran Cloud Gate dancers for this piece. Two of them are 50 years old and will retire after this dance. As will I," says the 72-year-old Lin, who, on Dec 31 will step down as artistic director of Cloud Gate Dance Theatre-a position he has held since 1973, when he founded Cloud Gate as the first modern dance company for Chinese-speaking communities.
The 30-minute piece was inspired by Lin's trip to Japan, where he saw a river in a suburban area of Kyoto and red leaves floating on the quietly flowing water. It premiered at the Cloud Gate Dance Theatre in Taiwan in 2015, but has not been staged since then.