Lessons in the art of teaching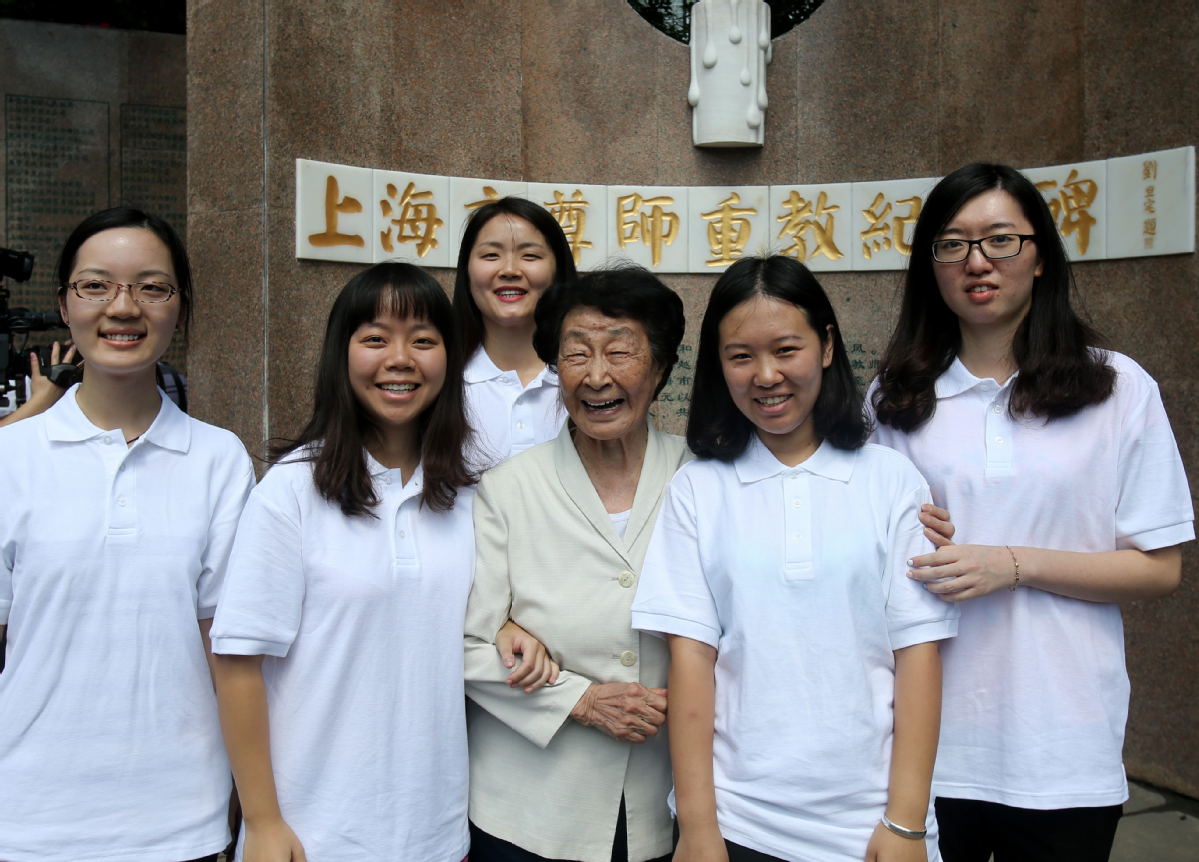 Recognition
From 1992 to 1994, Yu and teachers from Michigan State University in the United States and Oxford University in the United Kingdom jointly carried out a series of research projects. Their achievements eventually won the second prize at the Shanghai Educational Science Research Achievements Awards and were later shared with educators from other foreign countries.
But instead of using the award money to pamper herself, Yu bought books for her students so they could set up a library in the classroom. She also used the cash to help her students publish newspapers and buy tickets to museums so that they could broaden their horizons.
"Teacher Yu made us understand that learning Chinese is not just about textbook knowledge," said Wang Wei, one of Yu's former students who became a special grade teacher in Shanghai and a Chinese teacher at Yangpu High School.
"She paid attention to the comprehensive development of students, including their listening, speaking, reading and writing abilities. She not only inspired them to be interested in Chinese but also cultivated their ability to question. Everyone could feel her sincerity."
When Yu assumed the role of principal at Shanghai No 2 Normal High School, she allowed students to design and choose their own uniforms, introduced an initiative where they had to clean the school themselves and established a Japanese course which gave students the opportunity to study in Japan.
"Teacher Yu's idea of opening the Japanese course and strengthening international education was a very significant undertaking. Not only did our students go to Japan, but Japanese students also came to Shanghai and that promoted exchange between the two countries," said Bu Jian, who was Yu's student at Shanghai No 2 Normal High School.
Bu, who is an official of Shanghai Yangpu District, added that while Yu's educational concepts were ahead of their time and sometimes difficult to comprehend, she ultimately showed her peers that it is important to always be innovative, forward-looking and tenacious.
"Education has always been a national and ethnic undertaking. The education of any country, especially in basic education, must inherit the cultural tradition of the nation, carry forward the national spirit, and cultivate the talents for the country," Yu said.