Jilin hosts skiing gala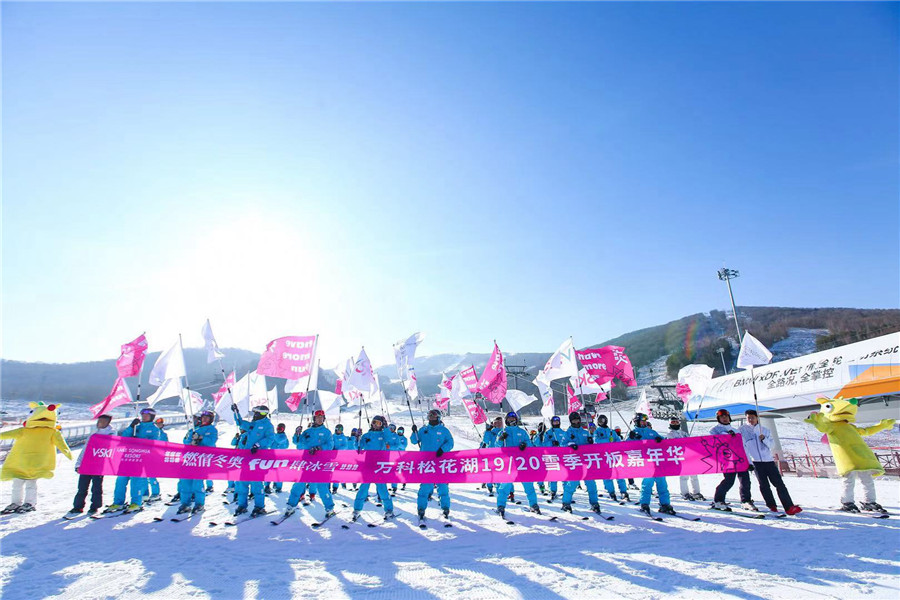 After continuous snowfall and falling temperatures in early winter, Jilin city in Jilin province has taken full advantage of the change in weather.
On Saturday, the launch ceremony for the Jilin Skiing Fiesta was held at Vanke Songhua Lake Resort in Jilin city, Northeast China's Jilin province, attracting more than 1,000 enthusiasts from all over the world to enjoy the ice and snow.
After the ceremony, tourists enjoyed skiing performances and a children's balance bike race, and participated in new board testing.