Expect the unexpected
Share - WeChat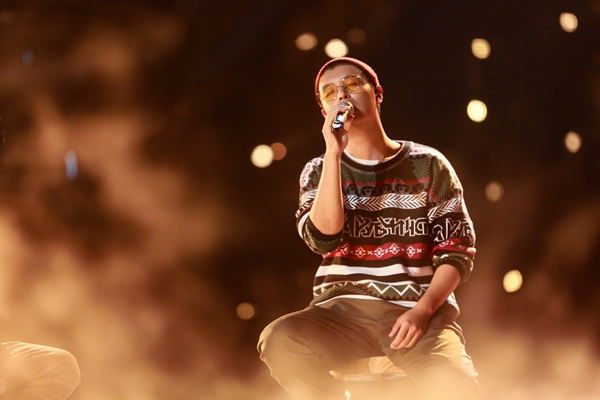 In 2010, a trio of Beijing-based indie-folk singer-songwriters formed the Mayouyeah label. They all had day jobs but got together at the weekend to perform their original songs at small bars and live-house venues around the capital. Relatively unknown back then, they gradually built up a fan base through their trademark contemporary style featuring gentle guitar-driven melodies and poetic lyrics known as minyao-or "folk ballads".
Then something unexpected happened. Four years after they launched the label, the founding artists-Ma Di, Song Dongye and You 13, whose real name is Tang Yao-held a concert at the Beijing Workers' Gymnasium.
More than 5,000 people sang along with them that day and the songs, such as Ma's Nan Shan Nan (South of the South Mountain), and Song's Anheqiao Bei (Anheqiao Bridge North), won rave reviews and earned them millions of online followers.
To celebrate its ninth anniversary, the label released a new compilation album, Mayouyeah? The Unexpected!, introducing original music from eight new Chinese folk singer-songwriters. "Everything moved a little bit faster than we had imagined. These songs, which are now known by so many people, are like our diaries and are the way we communicate with the world," Ma says.
Ma is a 30-year-old Beijing native who now has over 1 million followers on Sina Weibo. He used to work in a government office before he quit his job in 2013 and signed with Modern Sky-one of the country's biggest indie music labels-to become a full-time singer-songwriter.
He has many musicians friends who regularly upload their music to Douban, China's largest review site.
One of them is singer-songwriter Tian Moji, whose original song My First Summer appears in the compilation. The song recounts the summer of 2010, when Tian lived nearby the Zhongguancun area, a district which he describes as "cute and young".
"The song started with a melody, which popped into my head one day after work. I soon finished composing the song with my guitar," recalls Tian, who met Ma nine years ago and remained friends ever since. "Like Ma, I write about my life through music and we aim to keep on writing songs whether we are still in the limelight or not."
"Being a member of Mayouyeah was my dream. I watched their live shows in 2011 in Chongqing and then I came to Beijing in 2012, where I met Ma," says singer-songwriter Zhang Yao, whose original song, The Castle, features on the new album. Zhang first performed with Mayouyeah in 2016 before later joining the label. Featuring classical guitar and accordion, both instruments Zhang started to learn at 6, the song was inspired by the 1926 Franz Kafka novel of the same title.
Another highlight of the compilation is the song Waiting by 24-year-old Xiaoming Bro-the first rapper to sign with the label. This album is the second compilation released by the label. The first, Mayouyeah? No Biggie! came out in 2012 and featured some of the most popular folk songs by the label's artists then.
"We haven't really changed too much of what I've been doing over the years. I'm just on the straight and narrow, keeping on working, and if I get to a bigger audience, that's fine," Ma says.