Russian, Chinese youths share fruits of exchange
Share - WeChat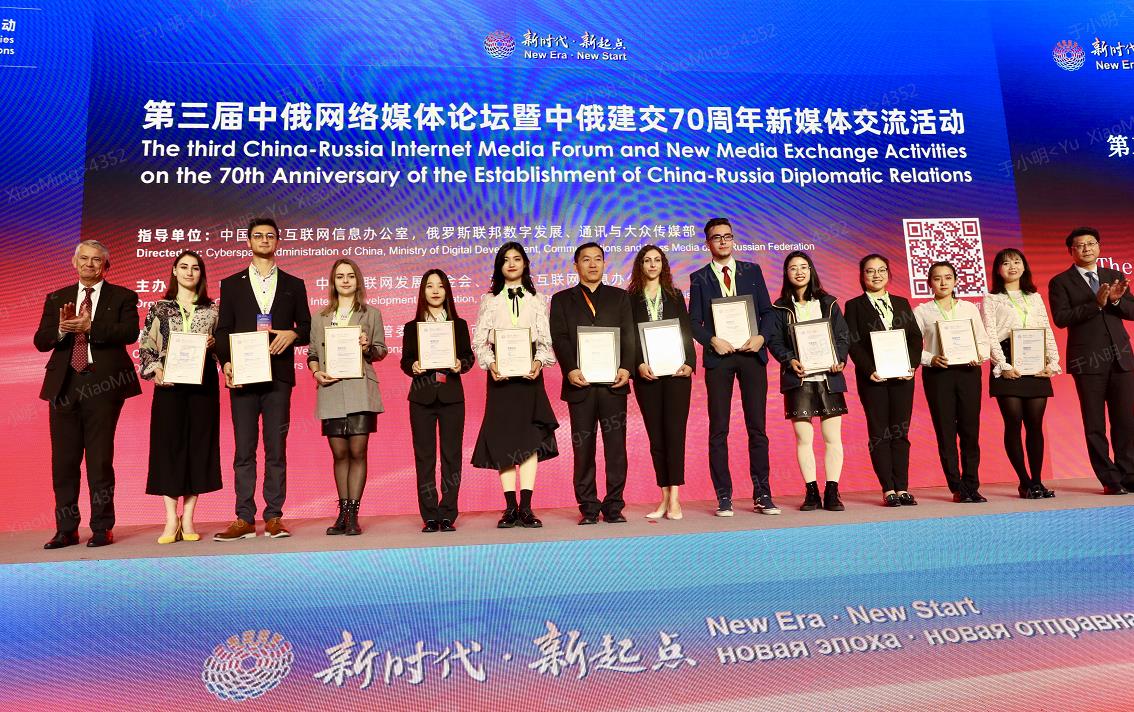 A group of Chinese and Russian teachers and university students interested in new media production attended the award ceremony of the 2019 China-Russia New Media Youth Collaboration in Wuxi, East China's Jiangsu province, on Friday.
Wang Jinjian, vice-mayor of Wuxi and Party secretary of Xinwu district, and Kudinov Georgy Vitalievich, a senior media worker and a member of the Russian delegation, presented the awards to teachers and students. Han Lei, editor-in-chief of China Daily website, presided over the ceremony.
Videos co-produced by Chinese and Russian students were screened at the ceremony, portraying the beautiful landscape of Wuxi, the city's profound culture and industrial development, as well as the heartfelt friendships formed between Chinese and Russian participants.
Teachers and students shared their thoughts on the 10-day experience. The event provided an opportunity for Russian participants to get a deeper understanding of the two nations' media cooperation, according to Wang Jialing, a teacher from the Chinese delegation.
"I want to thank China Daily for creating a platform that propels collaboration between Chinese and Russian media in aspects of content, technology and personnel," Wang said.
According to Romanenko Maria Vladimirovna, a teacher from the Russian delegation, the city of Wuxi has deeply impressed the Russian participants, and she hopes to return to Wuxi. "After visiting so many wonderful places in Wuxi, I believe all of us can become tour guides," she said.
The event ran from Nov 4 to 13 in Wuxi, serving as an important part of the third China-Russia Internet Media Forum and New Media Exchange Activities on the 70th Anniversary of the Establishment of China-Russia Diplomatic Relations.