China-Russia digital media cooperation forum boots up in Wuxi
Share - WeChat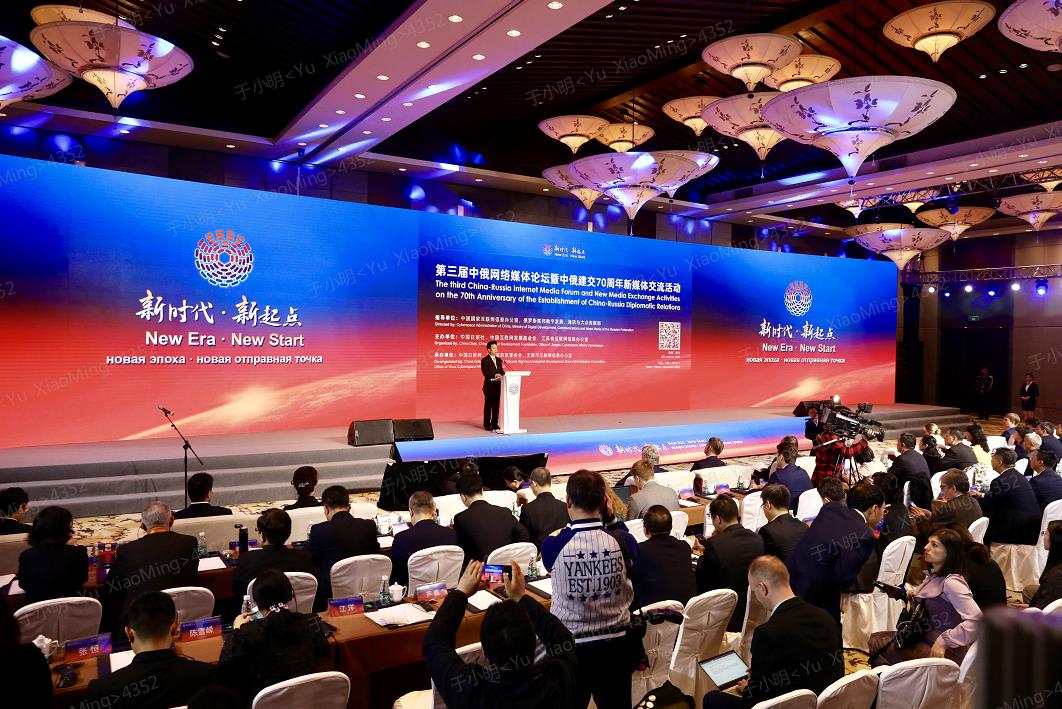 More efforts should be made to strengthen digital media cooperation between China and Russia to inject more vitality into the strategic partnership, said participants at the third China-Russia Internet Media Forum.
Kicking off in Wuxi, Jiangsu province, on Friday, the forum hosted around 200 attendees from ministries, research institutes, mainstream media and internet companies from the two countries.
Yang Xiaowei, deputy director of the Cyberspace Administration of China, said at the forum's opening ceremony that stronger ties between the Chinese and Russian media are of great importance at a time of rising protectionism and unilateralism. This year marks the 70th anniversary of the establishment of diplomatic relations between Beijing and Moscow, and new opportunities have been ushered in regarding cooperation between the two nations' internet-based media.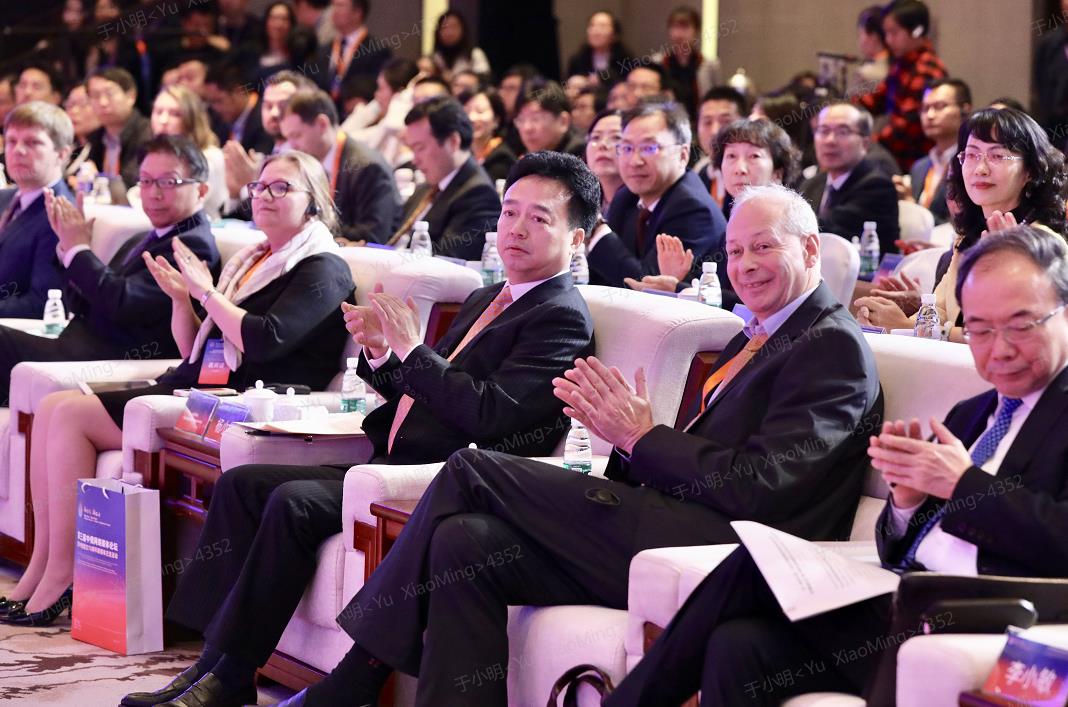 Apart from more frequent exchanges of ideas and experiences, internet media in both countries should fully adopt new technologies such as big data, 5G and artificial intelligence to convey messages to readers and audiences in more precise and attractive ways, Yang said.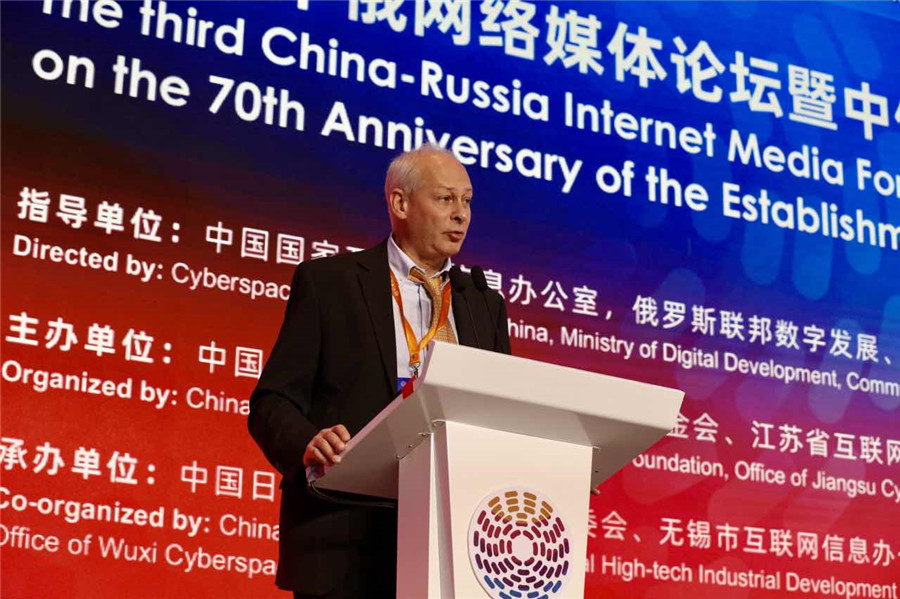 Alexey Volin, Russia's deputy minister of Digital Development, Communications and Mass Media, said that not only have leading media organizations from China and Russia been working together more closely over the past few years, but internet media is also playing an increasingly important role in terms of the businesses and regional activities in the two countries. Looking forward, there is huge potential for cooperation in movies, TV programming and computer games between China and Russia.
The next China-Russia Internet Media Forum will be hosted in Taganrog, an industrial city in southwestern Russia, in August, according to Volin.