Greek travel proves to be a hit with young Chinese
Share - WeChat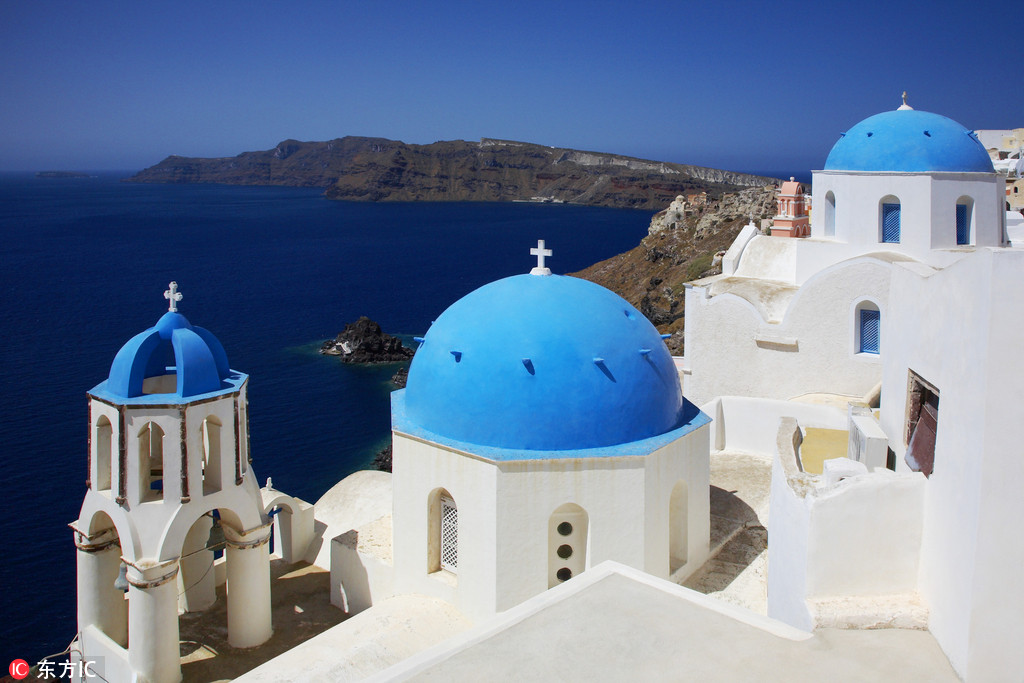 Greece is embracing more young Chinese travelers who want to experience its unique scenery and romantic culture, travel agencies said.
Wang Wenwen, a public relations employee at Beijing-based travel agency Qunar, said her company has seen continuous growth in recent years of people wanting to travel to Greece, especially among the younger generations.
"So far this year, the number of travelers bound for Greece has risen by 8.3 percent compared with the previous year, and it is up 66 percent compared with 2016," Wang said. "In the past five years, 36 percent of the tour packages to Greece on our platform were purchased by travelers under 30."
She said the increasing number of nonstop flights between China and Greece was one of the driving factors behind the travel boom.
"It only takes 10 hours to fly from Beijing to Athens," she said. "Young couples now choose Greece as a destination to take their wedding photos, which also contributes to the closer tourism ties."
The island of Santorini, the Aegean Sea and the Acropolis in Athens are among the top attractions of Chinese travelers because of their romantic atmosphere and historic architecture, she said.
Trip.com Group, an online travel service provider in Shanghai, also said young people have a strong desire to travel to Greece.
The company said people born in the 1980s and 1990s reserved the most tour packages to Greece - accounting respectively for 22 percent and 21 percent of total bookings.
Group travel remains the most popular choice for Chinese travelers, with tailored tours emerging as a new trend.
About 86 percent of Trip.com Group's customers traveling to Greece did so in tour groups, while independent tours made up 5 percent and customer-tailored tours constituted 9 percent.
However, language barriers and some substandard facilities were barriers to further development of outbound tourism to Greece.
"For example, there are problems for travelers using water in Santorini and cellphone coverage is not available nationwide," said Zou Yu, director of European tourism at Trip.com Group. "We hope that the facilities there can be improved to provide travelers a good experience."
chengsi@chinadaily.com.cn
(China Daily 11/13/2019 page3)