Swiss Gastronomic Week comes to Beijing
Share - WeChat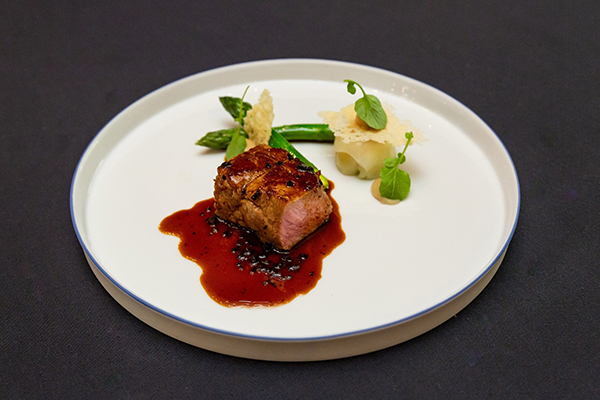 Two Michelin-starred chef Rolf Fliegauf from Switzerland is bringing his signature dishes to the fifth Swiss Gastronomic Week at Hotel Eclat in Beijing till Nov 10.
Rolf Fliegauf, founder and executive chef of ECCO restaurant, will be exciting Beijing palates with the finest cuisine that retains its ingredients' original flavors, reproducing the essence Swiss nature directly onto the plates.
The menu begins with "bircher muesli", the typical Swiss breakfast that has gained popularity around the world. A twist - the star ingredient of this muesli is goose liver, which is meticulously served with ice cream, pickled apple and caramelized cereal.
"The dishes that we will cook in Beijing are a showcase of Swiss gastronomy. Some classic and traditional dishes reinterpreted, inspired by nature, all presented with a modern twist," said Fliegauf, 39, who was awarded two-Michelin stars by the age of 29, making him the youngest chef to win the honor at the time.
Bernardino Regazzoni, Swiss ambassador to China, believes the Swiss Gastronomic Week is a perfect opportunity to introduce modern Swiss fine dining and cuisine to Chinese food lovers.
"As a multilingual and multicultural country, Switzerland prides itself on its diverse culinary culture. Modern Swiss gastronomy is one slice of today's Switzerland, which is innovative and dynamic," Regazzoni said.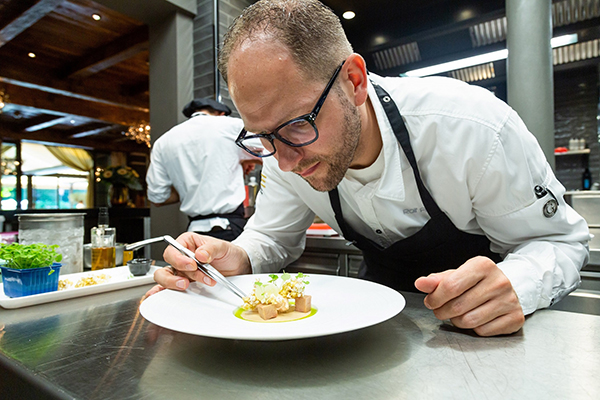 Most Popular