Ambassadors applaud plenary's accomplishments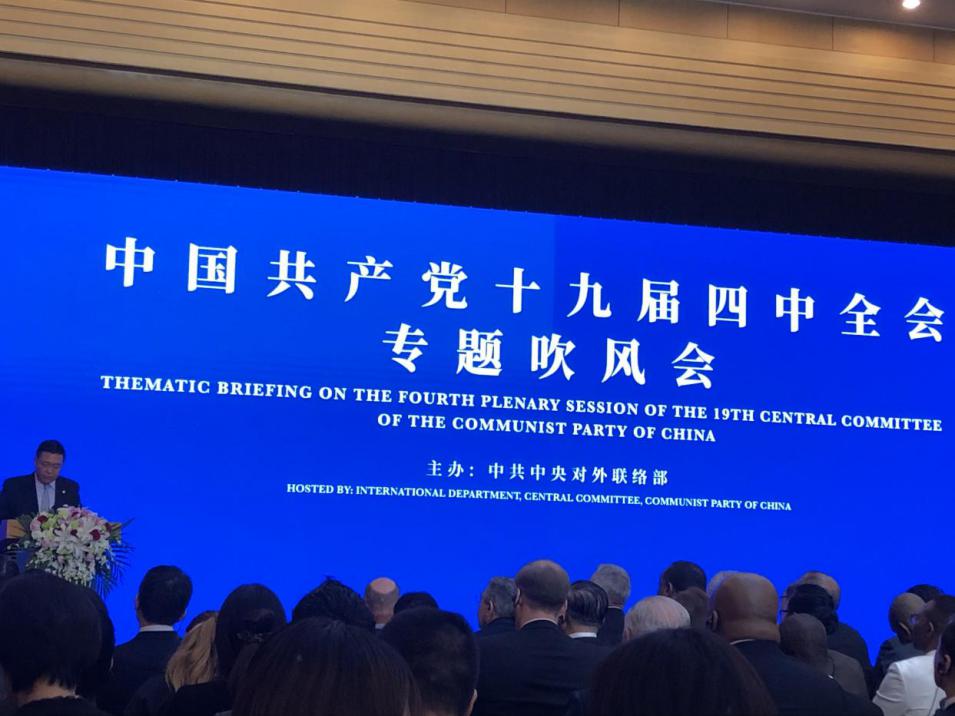 The 19th Central Committee of the Communist Party of China concluded its fourth plenary session in Beijing last week, with the release of a communique and a decision.
The decision, adopted at the key Party meeting, emphasizes major issues concerning how to uphold and improve the system of socialism with Chinese characteristics and advance the modernization of China's system and capacity for governance.
Ambassadors of Latvia, Ireland, Morocco, Grenada and Malaysia to China were interviewed on Friday for their thoughts on the plenum's outcome, as they were invited to attend a briefing held by the International Department of the CPC Central Committee.
Let's find out what they had to say.