Speech by Xi called voice of great reason
Share - WeChat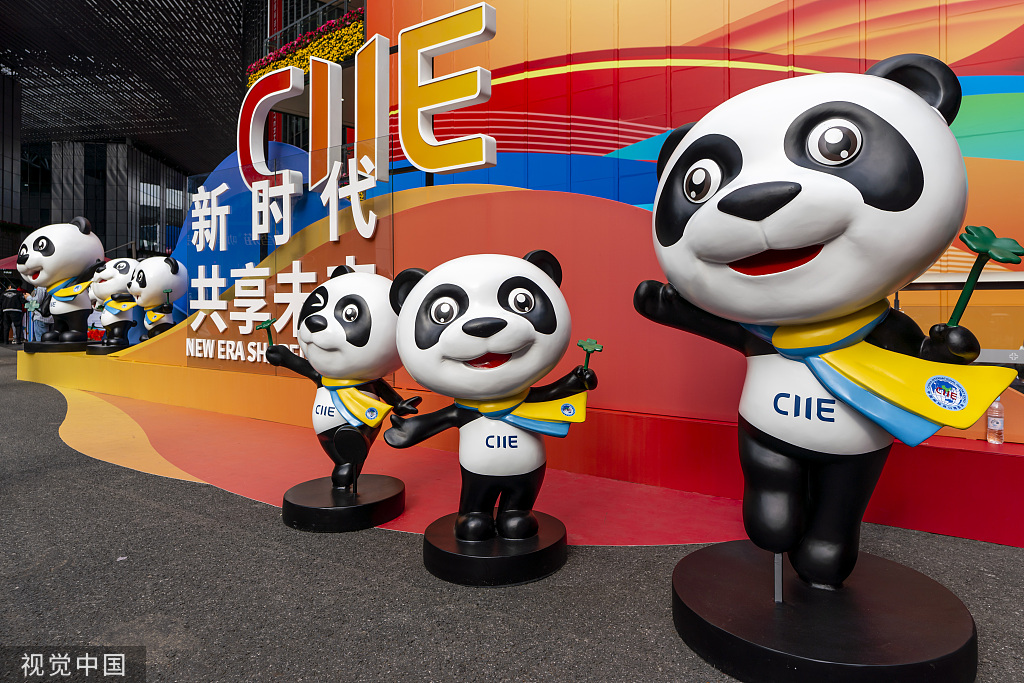 International experts praise his thought on jointly building open global economy
President Xi Jinping's speech at the opening of the second China International Import Expo in Shanghai on Tuesday is seen by the international community as a voice of great reason, observers said.
Xi reaffirmed China's commitment to opening its door wider with such measures as lowering tariffs and improving the business environment. He vowed that China will adhere to its fundamental policy of opening-up, bringing it to an even higher level.
More than 3,800 enterprises and 181 countries, regions and international organizations are attending the expo that closes on Sunday.
Alan Barrell, director of studies at the Cambridge Innovation Academy in Britain, said that within a world of strife, international tension, violence and confusion, there is a voice of great reason and articulation of a very different and positive message. He cited Xi's remark that "Economic globalization represents the trend of history. Like the world's great rivers, the Yangtze, the Nile, the Amazon and the Danube - they all surge forward in relentless flow, and nothing can stop their mighty movement."
Xi went on to say: "We must all put the common good of humanity first rather than place one's own interests above the common interests of all."
Barrell said the concept of jointly building an open world economy through cooperation, employing innovation for mutual benefit, is surely not something to be challenged.
"Who could disagree, and why?" he asked. "Leaders are supposed to express dreams and vision for peoples, nations and generations to find inspiration and act to turn them into realities. How can the world - all of us - not welcome President Xi's call to action on togetherness as a means to make the world a better place for all?
"We have in Xi the one world leader who consistently emphasizes the important and really big themes regarding human progress-spelling out time and again messages for the whole world-not just demonstrating his commitment to make China a champion of these objectives for collective international action and commitment to a better balanced world, but urging others to make international cooperation a key objective."
Chris Rowley, a professor at Kellogg College, University of Oxford, said Xi's speech included two important clarion calls.
One resurrected and updated his Davos speech of 2017, showing concern that the world economy be open, consultative and cooperative and now recognizing that "interactions among countries are growing, hence the probability of differences and frictions".
He said the second call concerns the correct recognition of the importance of innovation and the free flow of knowledge and talent. "Of course, to be meaningful, ... innovation requires open and critical thinking, often in and across scientific and academic communities," said Rowley, who is concurrently a professor at the Cass Business School at City University of London.
Ping Tan, Canadian lawyer and national chair of the National Congress of Chinese Canadians, said that Xi has long been a champion of an open world economy and has continued to advocate for the liberalization of trade and investment.
The second CIIE has attracted more countries and companies this year to participate in the expo, which indicates that China is open for imports and investment. Even United States has more companies coming than last year.
Luigi Gambardella, president of ChinaEU, a Brussels-based international association that promotes digital cooperation, said Xi's three proposals to boost global growth and five points of China's path forward shine a spotlight on key elements to shore up further development of China and beyond: openness, multilateralism and tech innovation. They are crucial principles for the international community to jointly battle soaring protectionism and unilateralism, which have brought uncertainties, uneasiness and problems to globalization, he said.
Na Li in Toronto andChen Weihua in Brussels contributed to this story.