Explore the ancient Xiamei village in Fujian
Share - WeChat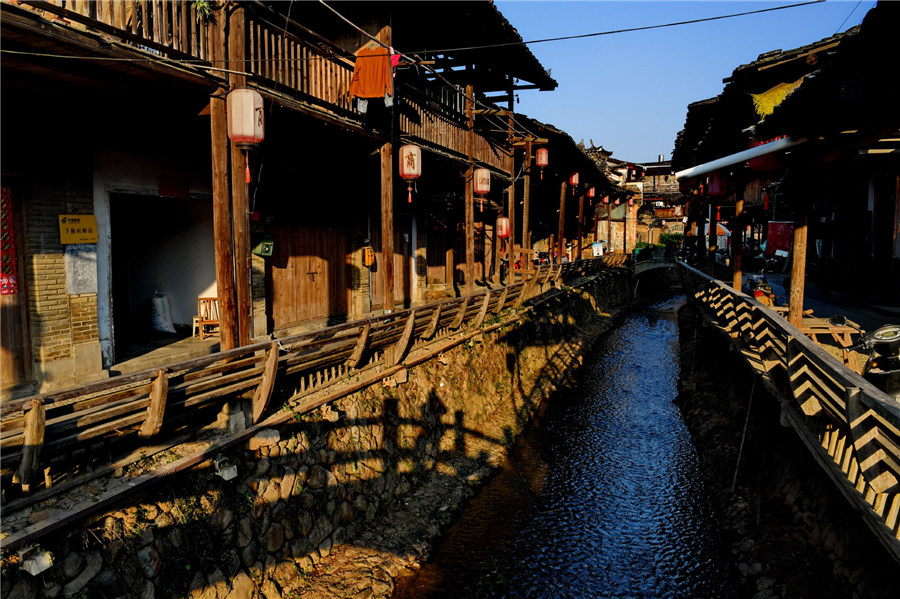 Xiamei, a village at the foot of Wuyi Mountain Tourist Resort in Fujian province, has a history of more than 3,000 years and boasts more than 70 well-preserved buildings dating from the Ming and Qing dynasties. The old houses in the village are listed as cultural relics.
The village used to be a center of tea trade during the Qing Dynasty (1644-1911). It is only eight kilometers from Wuyi Mountain, a tourism hotspot in China. But the village has remained almost untouched by the modern world.
Like many villages in China's vast rural areas, Xiamei is chiefly populated by children, women and the elderly. Vendors with their fruit gather at the 'Bench of Beauty' on the bank of the Meixi River in Xiamei village. Every morning after breakfast, people gather at the Bench of Beauty to chat, sing, listen to Peking opera and play chess or mahjong.