Leader of fentanyl trafficking gang given death sentence
By Zhang Yu in Xingtai, Hebei and Cui Jia in Beijing | chinadaily.com.cn | Updated: 2019-11-07 11:43




Share - WeChat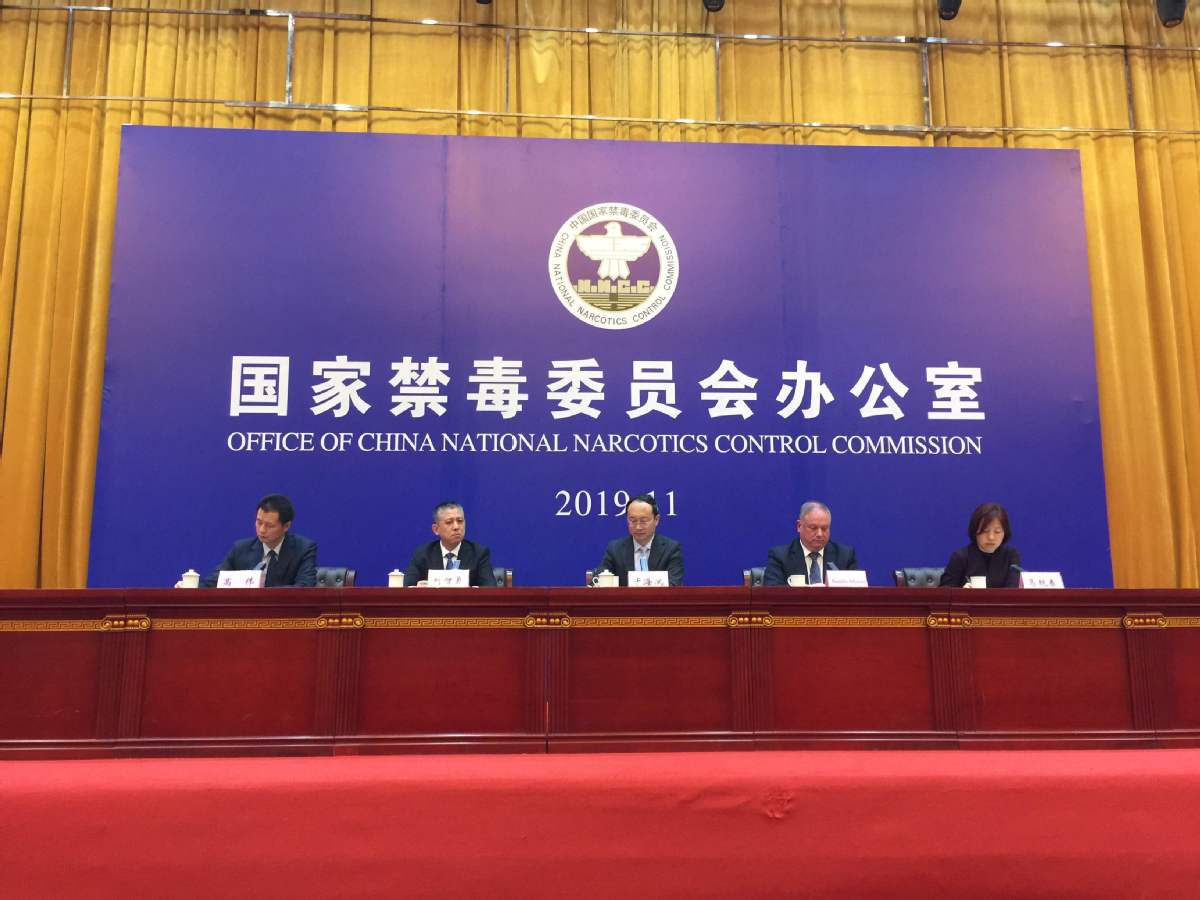 The leader of a Chinese fentanyl trafficking gang targeting international clients, including those from the US and Canada, was sentenced to death with a two-year reprieve by a court in Hebei on Thursday.
Eight other key members of the gang received life sentence and fix-term sentences from six months to 10 years at the Xingtai Intermediate People's Court in Hebei province for dealing in illegal narcotics, including fentanyl, alprazolam (a tranquilizer), and cathinone (a stimulant).
In 2017, the United States Immigration and Customs Enforcement officials tipped off China's narcotics division about a possible international fentanyl trafficking gang in China. After three months of investigation, Chinese police caught more than 20 people involved in the gang targeting foreign clients and busted a production base in Changzhou, Jiangsu province, that was operational since May 2017. A total of 11.9 kilograms of fentanyl were seized in the process, Yu Haibin, a senior narcotics control official with the Ministry of Public Security, said during a news conference held in Xingtai after the court announced the ruling.
It was the first time that the US and China had worked together on a fentanyl case. Evidence showed that the gang advertised the drugs online and shipped them by courier or post to customers in countries, including the US and Canada, Yu said.