First route for autonomous public buses opens in Wuhan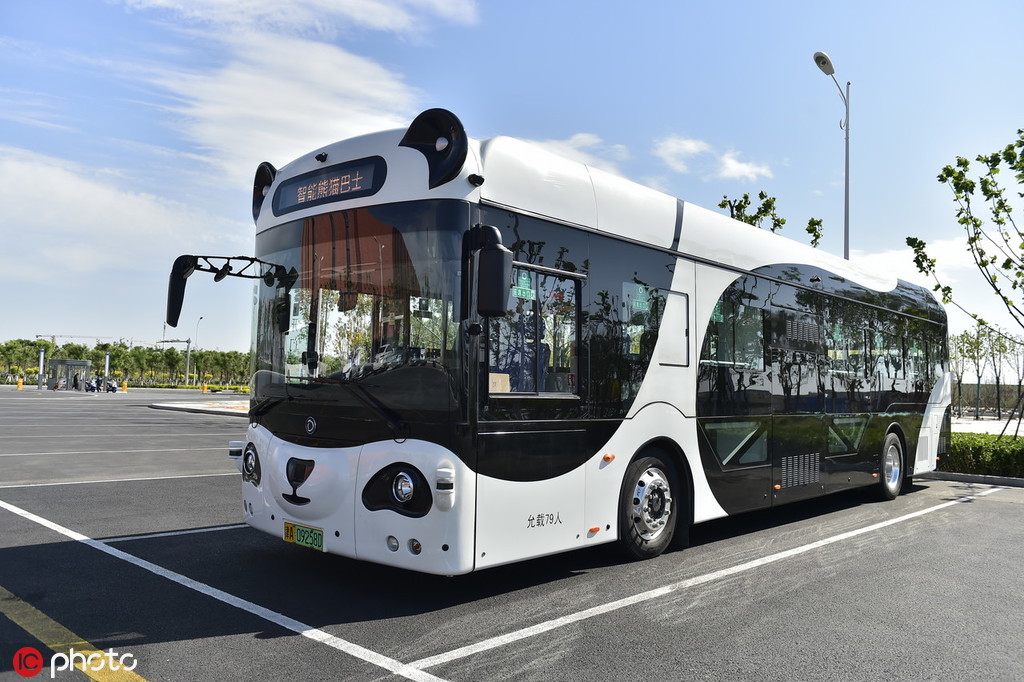 China's first bus route for commercial operation of autonomous driving has recently been launched in Wuhan city of Hubei province, one month after the city issued commercial licenses for unmanned vehicles, the first of its kind in the world, Science and Technology Daily reported on Tuesday.
The Smart Panda Bus, which will soon start operating on the route, is a multi-functional AI-based autonomous driving vehicle with features of a giant panda developed by DeepBlue Technology, China's leading artificial intelligence (AI) firm.
Measuring 12-meter-long, 2.25-meter-wide and 3.25-meter-high, It has a weight about 10 tons and is powered by a lithiumion phosphate battery. Its autonomous driving level is between Level 3 and Level 4, which means it does not require human interaction in most situations.
In addition to its self-driving features, the bus also has a fingerprint recognition system, an in-vehicle robot and an intelligent emergency escape system.
"The central business district of Wuhan has crowds of people and vehicles crisscrossed by complicated high-rises, which creates a series of problems for autonomous driving," said Zhao Xu, vice-president for technology at DeepBlue.
"If those problems can be better solved, it would set a good example to be promoted among other autonomous driving companies," he said.
As one of China's first batch of 5G pilot cities, Wuhan has the technical advantages of intelligent connected vehicle, providing infrastructure support for the operation of autonomous driving.
At present, the Smart Panda fleet is already operating in 10 cities across China. The goal is to reach 20 cities by the end of this year.