Rise, again, the machine
Share - WeChat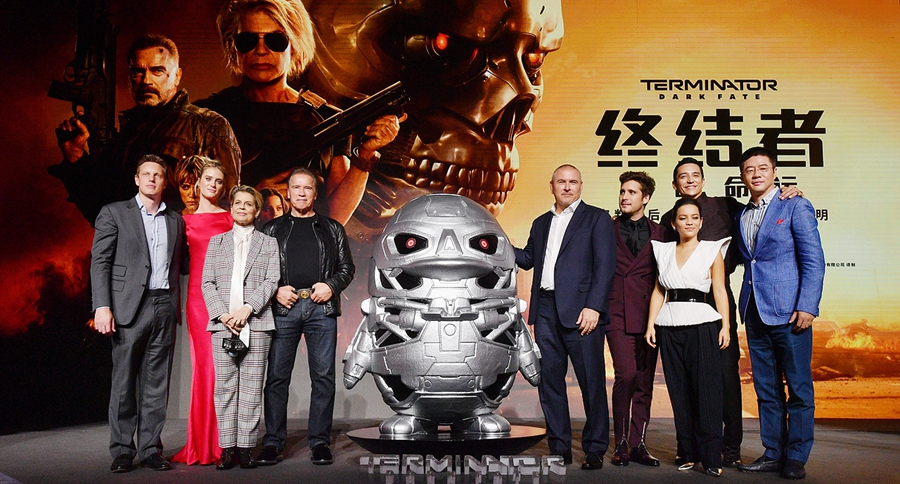 Arnold Schwarzenegger, Linda Hamiliton and James Cameron unite for one more attempt at saving the world from genocidal robots in Terminator: Date Fate, Xu Fan reports.
"I'll be back." It's one of the most iconic cinematic catchphrases, first uttered with menace by Arnold Schwarzenegger as the unstoppable cyborg assassin in the 1984 sci-fi classic, The Terminator.
Now more than three decades later, he is back-again-in the sixth installment of the film franchise, Terminator: Dark Fate, which opens across the Chinese mainland on Nov 1.
Recently, the literal Hollywood giant showed up in Beijing, reuniting with actress Linda Hamilton, whose last appearance in a Terminator film was 28 years ago, in the box-office busting first sequel, Terminator 2: Judgment Day. Joining the promotional tour also will be director Tim Miller and new cast additions, Mackenzie Davis, Natalia Reyes, Gabriel Luna and Diego Boneta.