Rise, again, the machine
Share - WeChat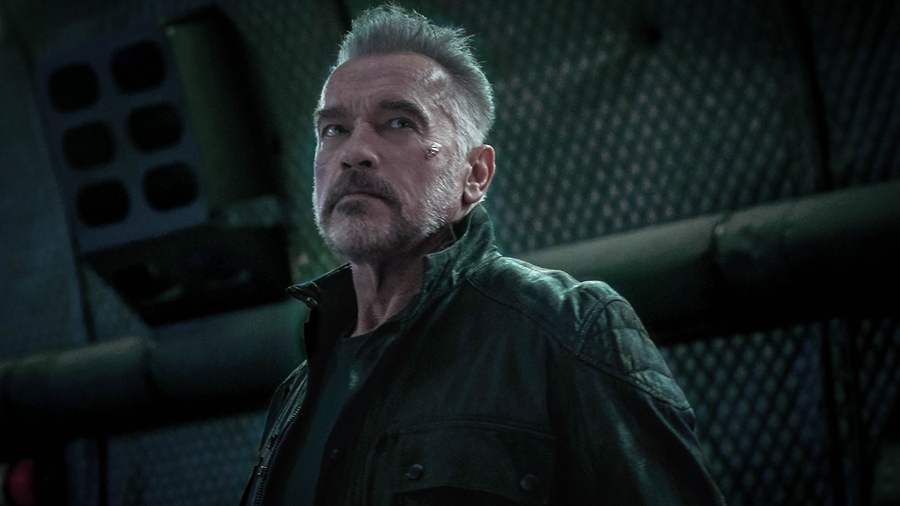 Dark Fate marks the first Terminator film since the 1991's Judgment Day to involve James Cameron, the franchise's creator. While he still doesn't occupy the director's chair, Cameron does serve as producer and co-writer of Dark Fate.
Featuring the return of heroine Sarah Connor and the T-800 series robot, the roles respectively reprised by Hamilton and Schwarzenegger, this new tale follows a human warrior (Davis) who is sent back from 2042 to join forces with the pair to rescue a young woman (played by Reyes), who will become the leader of humanity's resistance against the genocidal machines of the future.
"The T-800 character is an extremely important character for me in my career," says Schwarzenegger, in an interview with journalists in Beijing on Oct 23.
It is certainly a classic big-screen role that underwent, arguably, one of the biggest character twists in Hollywood; in 1984, the T-800 was portrayed as a destructive killing machine, but, by the time the 1991 sequel rolled around, had been reprogrammed to become a protector of mankind. That film went to become the highest-grossing title in the United States in 1991 and set several long-standing records.