Rise, again, the machine
Share - WeChat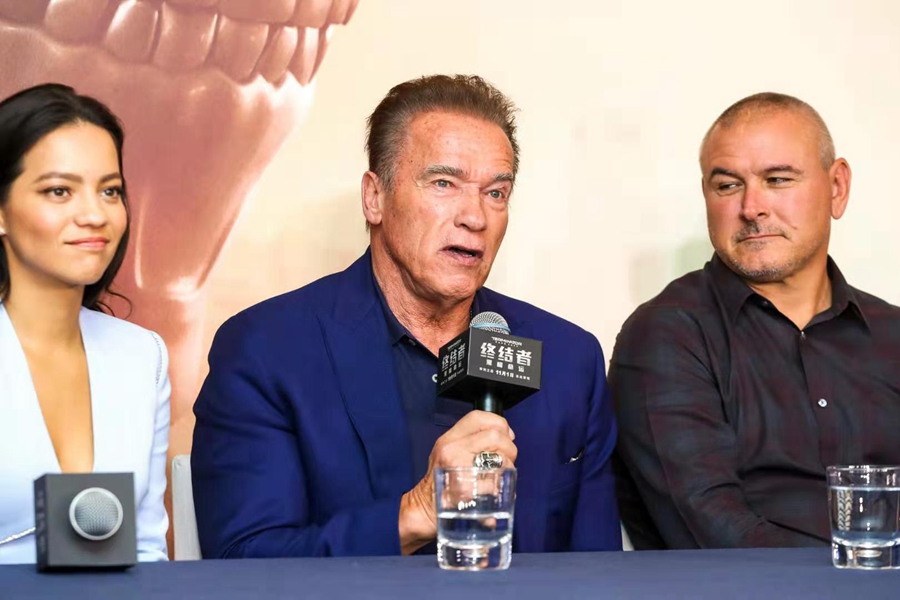 However, in the beginning, it was not easy to persuade Hamilton to reprise her role as she felt that Sarah Connor's story was complete after the denouement of the first two movies and she didn't believe there was room to develop the role further.
"James Cameron had to work pretty hard to get me to come back ... Indeed, the fact that a whole lifetime has passed since we saw her (Sarah) the last time (in the 1991 sequel) was very intriguing to me, because I knew I could fill those 28 years with a background story and come in as a woman of a certain age," interjects Hamilton in the interview.
For director Tim Miller, who can count Deadpool as one of his box-office successes, to inherit the legacy of Cameron was stressful. Teasingly noting that the Terminator franchise is Cameron's "sandbox", Miller says he is "only a guest playing with his toys" and that it felt great to have Cameron's guidance during the entire procedure.
Aside from the changes in plotline and director, there was another less obvious change that ordinary theatergoers may not have picked up on, but quite meaningful for domestic filmmakers.
The new film has Chinese investment behind it-Tencent Pictures joined forces with Skydance Media, Paramount Pictures and 20th Century Fox to coproduce Dark Fate.
So, following the 2018 Hollywood superhero film Venom, a Columbia Pictures production which included Tencent Pictures as a co-financer, Terminator: Dark Fate is set to, once again, test the market potential of the new collaboration model between Chinese companies and Hollywood studios.