Flu vaccine stockpile to double this season
Share - WeChat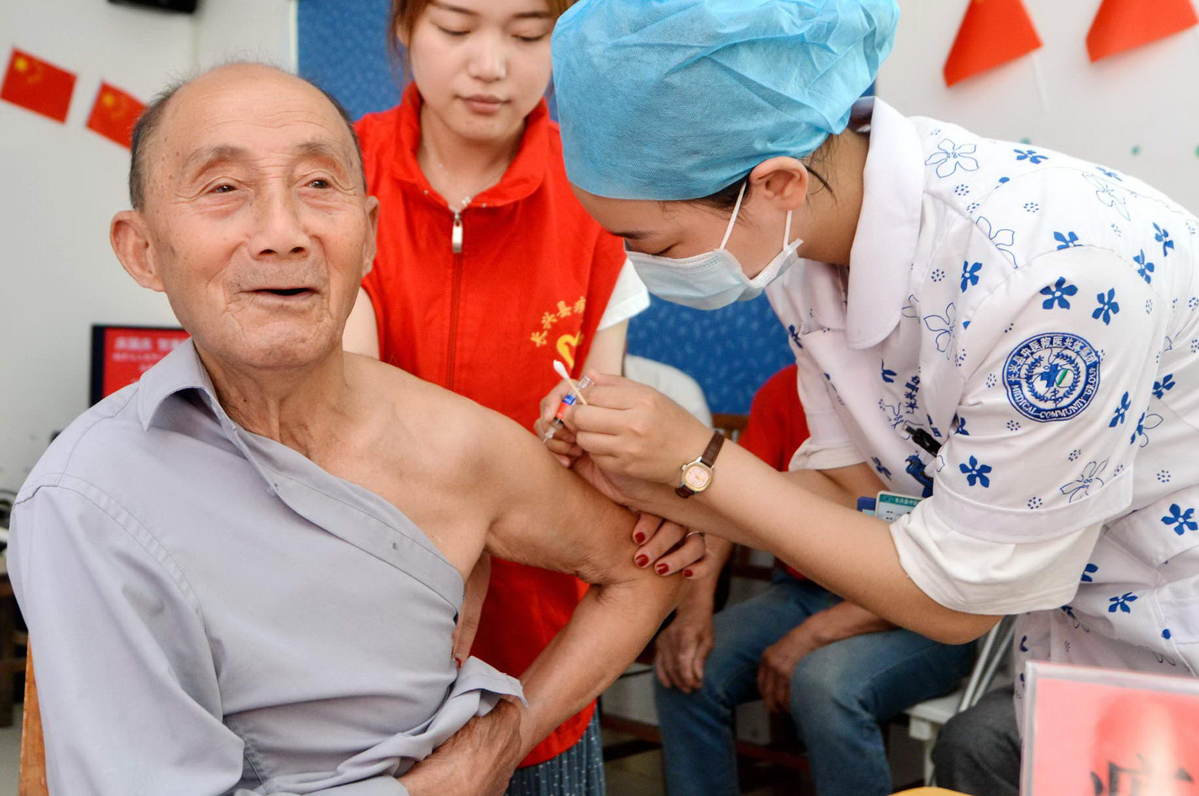 The supply of flu vaccines in China this year will be twice as large as last year to ensure demand is met, the top health authority said on Wednesday, adding it is well prepared for the arrival of flu season.
He Qinghua, deputy director of National Health Commission's Disease Prevention and Control Bureau, said at a news conference that about 28 million doses of flu vaccines will enter the domestic market this winter and next spring, which is peak flu season in most parts of China-more than double the number available during the last flu season.
The commission has been working with related departments to encourage flu vaccine producers to increase production for this year, and the National Medical Products Administration has also accelerated inspection and approval procedures for flu vaccines this year.
More than 20 million doses of flu vaccine have been released to the market after approval, he said.
About 8 million doses have been used for vaccination so far, twice the number for the same period last year, he said.
"We will keep monitoring the supply of flu vaccines and their use… to ensure effective purchase and use of vaccines by local authorities so flu vaccinations can proceed smoothly," he said.
Chang Jile, director of the bureau, said the commission has recently released a plan on flu prevention and control for the upcoming season. In addition, to ensure the vaccine supply, the commission will also intensify its monitoring of flu outbreaks this year and improve information exchanges with related departments to better fight the outbreaks.
An Xuejun, deputy director of Beijing Municipal Health Commission, said the city increased its purchase quota for flu vaccines by 20 percent in July and started to give vaccinations to more vulnerable groups, such as the elderly and minors, as early as September.
As of Wednesday, about 860,000 doses of flu vaccine had been used, and it is expected 1.5 million doses will be given to residents in Beijing by the end of November, he said.
"We will do our best in flu prevention and control between mid-December and early February, the peak season of the flu in Beijing," he said.
Feng Zijian, deputy head of the Chinese Center for Disease Control and Prevention, said it is difficult to predict flu outbreaks.
"We will watch the situation closely and disclose information on flu prevalence in China to professionals and the public," he said.
It is difficult to calculate flu cases, as some other respiratory diseases have similar symptoms, but it is estimated that between 5 to 10 percent of the population will get the flu every season, Feng said.
Globally, about 1 billion people contract the flu every year, resulting in between 290,000 and 650,000 deaths, according to Chang.
Besides vaccines, the public needs to take comprehensive measures for flu control and prevention, such as maintaining good hygiene and a good lifestyle, and wearing masks when necessary, he said.