Egypt, China's Foton Motor aim to localize producing electric buses in Egypt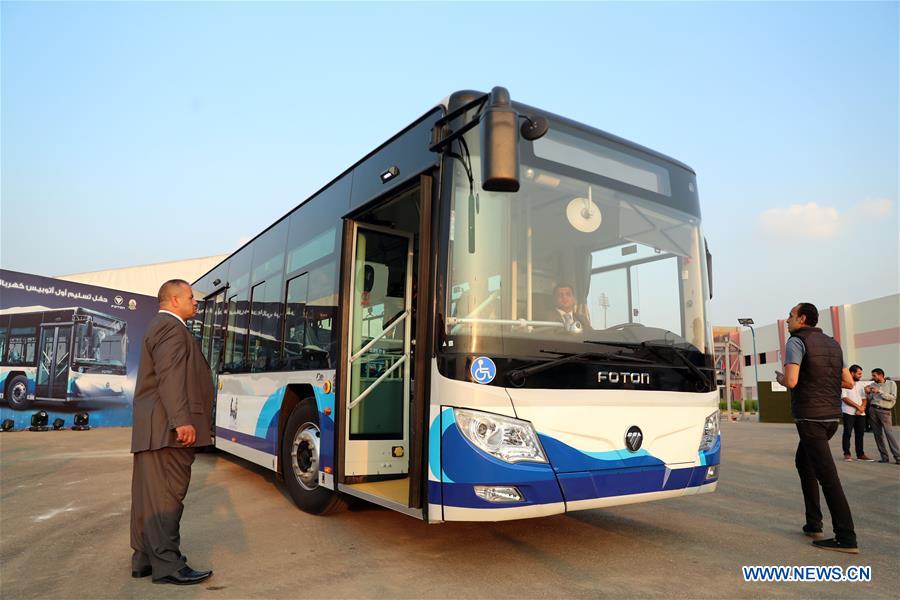 For his part, Ma Rentao, vice-president of Foton Group and president of Foton International, hailed the delivery as a phased outcome achieved on the basis of the cooperation deal signed at the Belt and Road Forum for International Cooperation held in Beijing this April.
"We are pleased to see that our electric bus localization project has progressed steadily with the support of our Egyptian partners," he said at the ceremony.
Ma stressed that Foton will offer the complete support to Egypt's new energy vehicle project, noting that his company will show its overwhelming competitive edge in Egypt, and create considerable economic and social value for Egypt.
Li Wei, chairman of the Standing Committee of the Beijing Municipal People's Congress, said the Beijing municipal government has always supported its enterprises to compete on the world stage and to participate in building infrastructure and improving people's livelihood in partner countries along the "Belt and Road."
"This smooth delivery of the first batch of Foton pure electric buses in Cairo is the best example," he said.
The Chinese official said that promoting the use of pure electric buses in cities such as Cairo and Alexandria is a rational measure to improve the atmosphere and reduce the dependence on fossil fuels.
The economic and industrial cooperation between Egypt and China has been growing over the past years under China's Belt and Road Initiative, which aims to build a trade and infrastructure network that connects Asia with Africa and Europe along the trade routes of the ancient Silk Road to seek common development of the participating countries.
Many Chinese companies are currently carrying out various mega projects in Egypt in the fields of infrastructure, energy, construction and others.