Parachuting competition to kick start new industry
Share - WeChat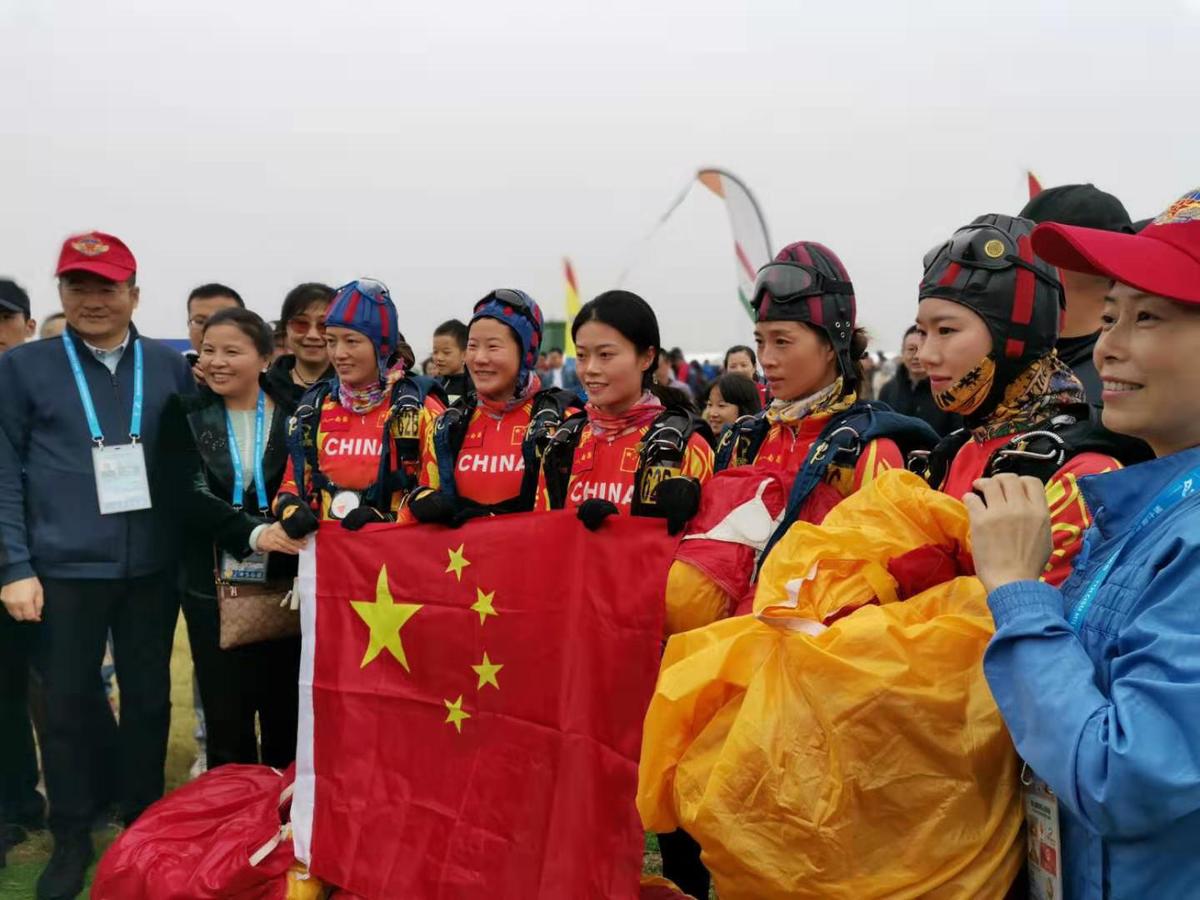 Home fans enjoyed a spectacular air show and consecutive medal wins from Chinese parachutists at a new aviation base expected to develop into a world class one.
Wuhan Hannan General Aviation Airport welcomed about 250 military parachutists from 35 countries during the seventh Military World Games in Wuhan, the largest competition it has hosted since opening two years ago.
Located in the delta area at the upper reaches of the Yangtze River's Wuhan section in the city's southern suburbs, the airport is an ideal air show host. Covering an area of 0.6 square kilometers and able to accommodate 100 small airplanes and more than 50,000 spectators, it is the first general airport in Wuhan and biggest in the province.
According to Wang Yang, deputy director of the games' parachuting competition executive committee and deputy head of the Hannan district of Wuhan, the current runway will be extended to 2.4 kilometers to allow for Boeing 737s. Wang also said new terminals and supporting facilities like hotels and catering will follow.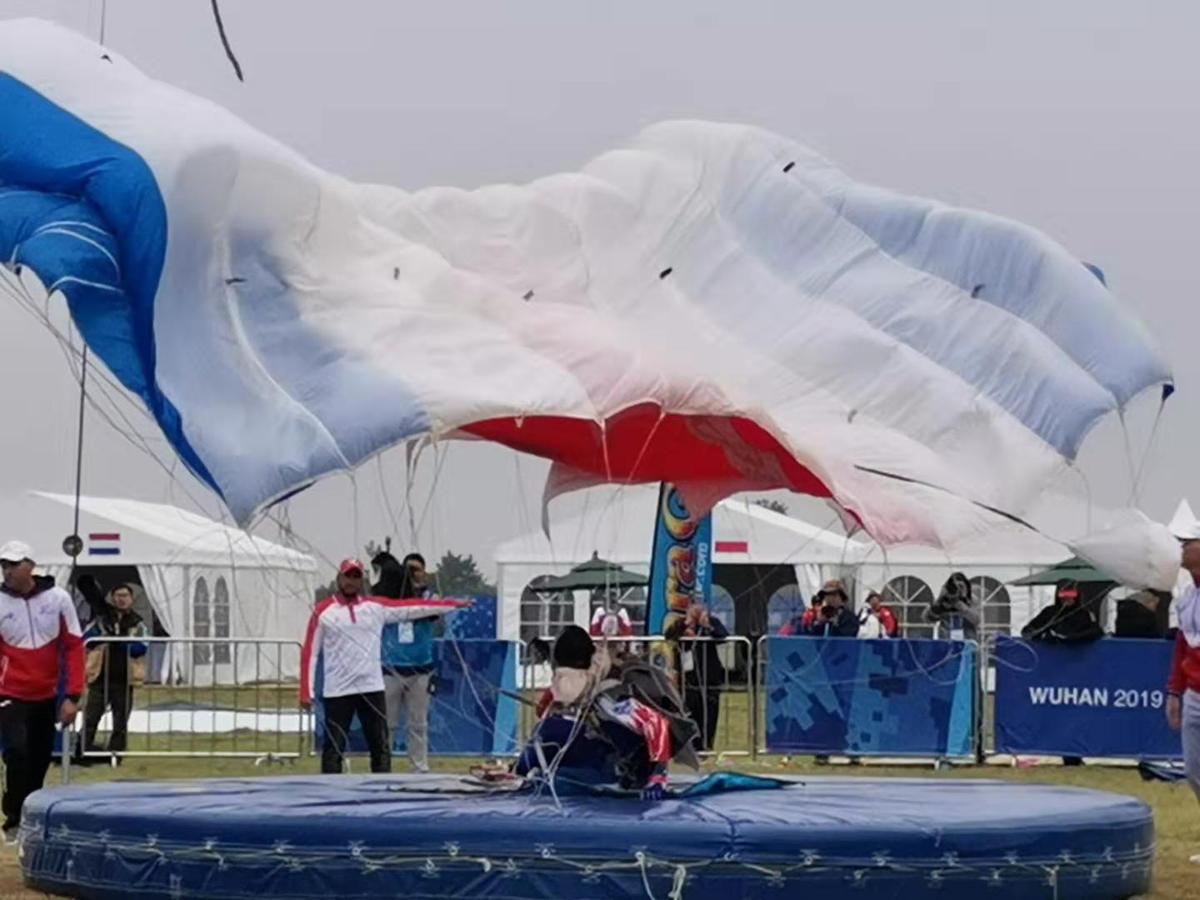 "We are aiming to host more world aero competitions and build a city of general aviation industry," said Wang after Sunday's competition, adding the airport is to be connected by the metro subway.
Parachuting is one of the distinctive sports in the Military World Games. China came top of the parachuting medal table with 11 golds and Xing Yaping took eight of the nine female's titles. The competition concludes Sunday.