Xi urges enhanced efforts to promote TCM
Share - WeChat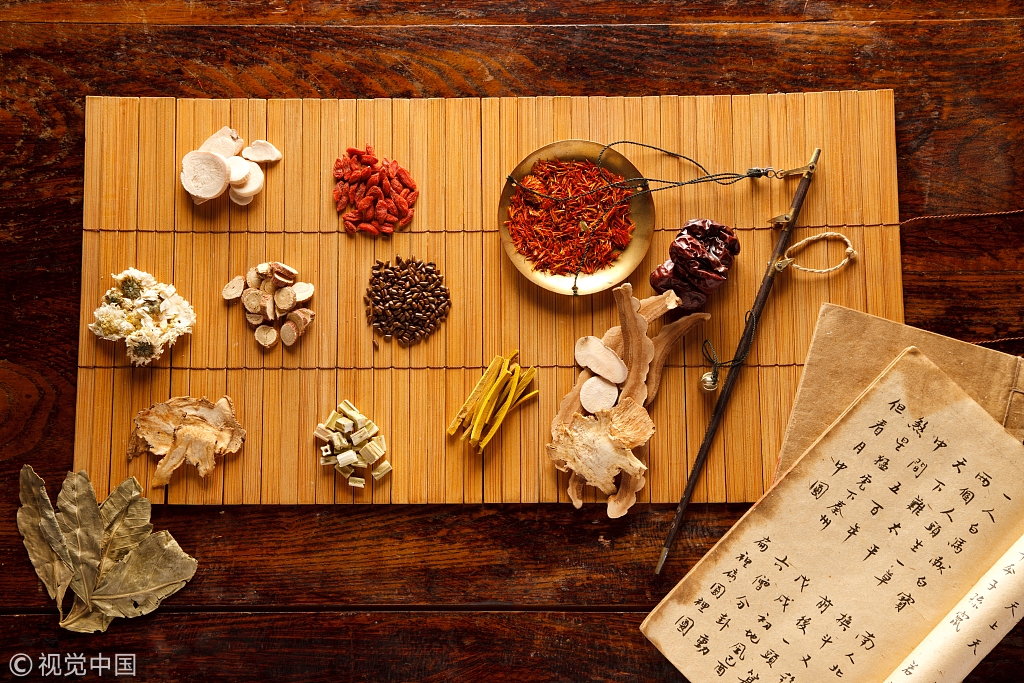 President says traditional medicine contains nation's ideas, experience
President Xi Jinping called for the unique role of traditional Chinese medicine in disease prevention and treatment to come into full play and allow it to contribute to the building of a healthier nation.
Xi said in an instruction that TCM contains the nation's ideas and experience in healthcare spanning millennia and is a treasure of Chinese civilization.
Xi's instruction was delivered at a national TCM conference on Friday in Beijing.
Since the founding of the People's Republic of China in 1949, TCM has seen remarkable accomplishments and has made important contributions to improving people's health, said Xi, also general secretary of the Communist Party of China Central Committee and chairman of the Central Military Commission.
China should carry on the essence of TCM while pursuing innovations in the field, he stressed, adding that it should speed up the modernization and industrialization of TCM.
Equal importance should be placed on both TCM and Western medicine. Let them complement each other and develop in a coordinated manner, Xi said.
He also underlined efforts to promote TCM internationally.
In another instruction also delivered at the conference, Premier Li Keqiang called TCM a great creation of the Chinese nation.
Li stressed promoting the training of talent, scientific and technological innovation as well as research and development of new medicines.
He urged efforts to promote preservation, innovation and high-quality development of TCM so that it will contribute to the improvement of people's health and well-being.
Addressing the event, Vice-Premier Sun Chunlan pledged to thoroughly implement the leaders' instructions.
People who made outstanding contributions to TCM development were awarded at the conference.
TCM is among the top three examples of Chinese culture, according to a survey released earlier this month.
The 2018 China National Image Global Survey, jointly conducted by the Academy of Contemporary China and World Studies and consultancy firm Kantar, said 50 percent of foreign interviewees chose TCM when it comes to elements that best represent Chinese culture.
The other two most popular elements are Chinese food and martial arts.
Xinhua contributed to this story.