Gymnastics proving to be a fan favorite in Wuhan
Share - WeChat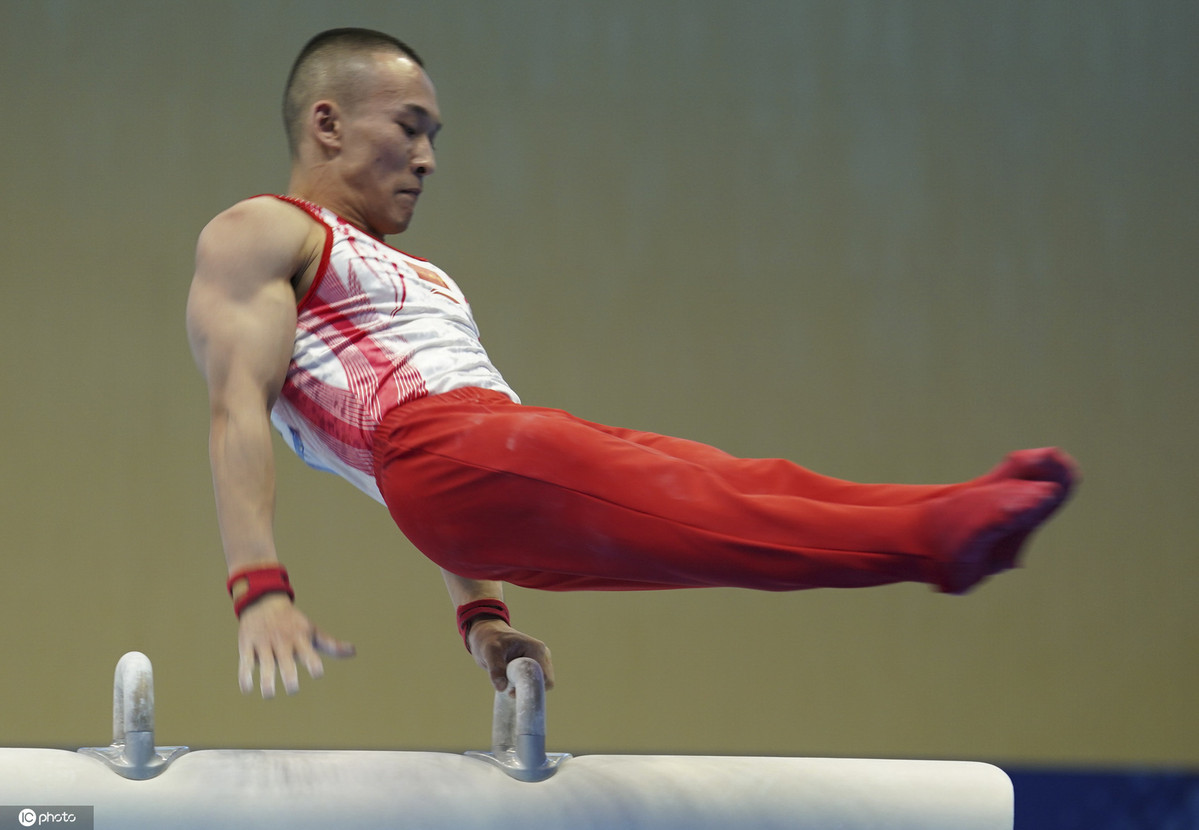 Men's gymnastics has more than lived up to its billing as a showcase of talent and artistry in its debut as a demonstration event at the 7th CISM Military World Games.
On the heels of Monday's all-around final, Wednesday's artistic gymnastics team final attracted more than 3,500 spectators at Hubei Olympics Center Gymnasium.
China's Bayi squad, spearheaded by world champion Xiao Ruoteng, won the gold medal with 260.294 points.
The raucous spectators, including throngs of People's Liberation Army soldiers and flag-waving toddlers held aloft by their parents, kept the decibel levels cranked up.
"The atmosphere was a great encouragement for us, especially since we were pretty tired, given the tight schedule," said Xiao who came directly to Wuhan after competing in the World Artistic Gymnastics Championships in Stuttgart, Germany, earlier this month.
"We were very motivated by the great passion from the home crowd, but it was really tiring and my body doesn't feel too well. We wanted to repay all the passionate fans here."
A total of 27 athletes from six countries-including four medalists from the 2016 Rio Olympics-competed.
"It was very high quality; I felt that it was as competitive as the major regional tournaments, such as the Asian Artistic Gymnastics Championships," Xiao said after winning gold in Monday's all-around final. "I will try my best to win more gold medals in the remaining events."
Bayi coach Jin Weiguo praised the performances of both his own athletes and their foreign rivals.
"All the athletes displayed great skills, including the teams from Brazil and DPR Korea," said Jin.
"This is a fantastic competition, and all of our athletes had great performances. We achieved our goal of winning the first gymnastics gold medal at the Military World Games, but that is only the beginning."
The finals for floor exercises, pommel horse and rings will be staged on Friday, while the medals for vault, parallel bars and horizontal bar will be decided on Saturday.
Wednesday's crowd included a group of young local gymnastics-and their cheering was very different from the other spectators supporting Team China. The youngsters knew every single competitor and repeatedly shouted the names of their idols.
"For these kids, it is not just a simple competition for them to watch," said Yin Xiaofeng, the coach of the children.
"The Bayi athletes, such as Xiao Ruoteng, are role models for these kids. It's a great chance for them to witness their idols making history."
Rafael Pinheiro, deputy sports director and sports committee manager of CISM, said he was pleased to see the inclusion of gymnastics at the Games and praised local organizers' efforts to ensure the event reached "Olympics-level" quality.
"I'm very impressed with the high standard," said Pinheiro.
"I have no words to explain how happy and proud I am to see this in China. Since 2018, I followed the process very closely. I can see the effort of the whole country. I'm very proud of that. I give my highest compliment to the Chinese organizers and the people of Wuhan."
Pinheiro is also confident in the future of gymnastics at the Military World Games.
"There is a process to have the gymnastics permanently included, and we have to host this competition in different countries over a period of four years," Pinheiro added. "This is the first step and I wish to congratulate how China has invested in the effort.
"It is very important to develop different kinds of sports inside the military. We have a lot of physical characteristics for soldiers in gymnastics, who must be fast, strong and clever.
"I went to the athletes' village just to walk around and see the environment, and the feedback I got on having gymnastics in the Games was 100 percent positive."