Chopin and changing
Share - WeChat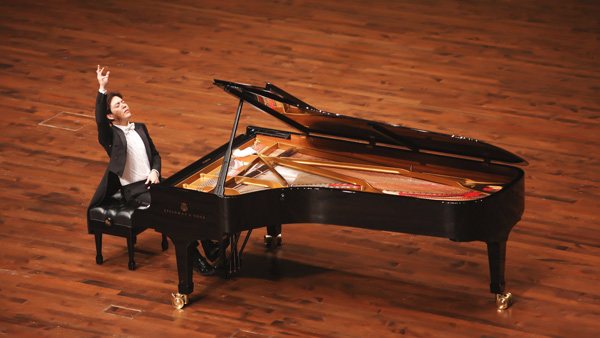 In the midst of a 100-city tour, Chinese pianist Li Yundi reflects on how his interpretation of his favorite composer's music has evolved over the years, Chen Nan reports.
In the middle of the largest world tour of his career, Chinese pianist Li Yundi turned 37, on Oct 7.
The tour, which kicked off on June 2 with a concert in Hohhot, Inner Mongolia autonomous region, will see him visit 60 Chinese cities and 40 cities abroad and will last through 2020.
Titled Sonata, the tour features repertories including Schubert's Piano Sonata in A Major, D 664 Op 120, Chopin's Piano Sonata No 3 in B Minor, Op 58, and Rachmaninov's Etudes-Tableaux, and Piano Sonata No 2 in B-flat Minor, Op 36.
"I want to present my music to as big an audience as possible. My birthday wish was to enjoy music with a new understanding and to share that music with more people," Li says.
"Preserving my inner child is as important to me as being a musician. When I play music, I stay curious."
Before each concert, Li rehearses for about three hours. He also goes to the gym, before sleeping for about two hours to prepare for each concert.
Most Popular