Beijing promotes specialized waste transportation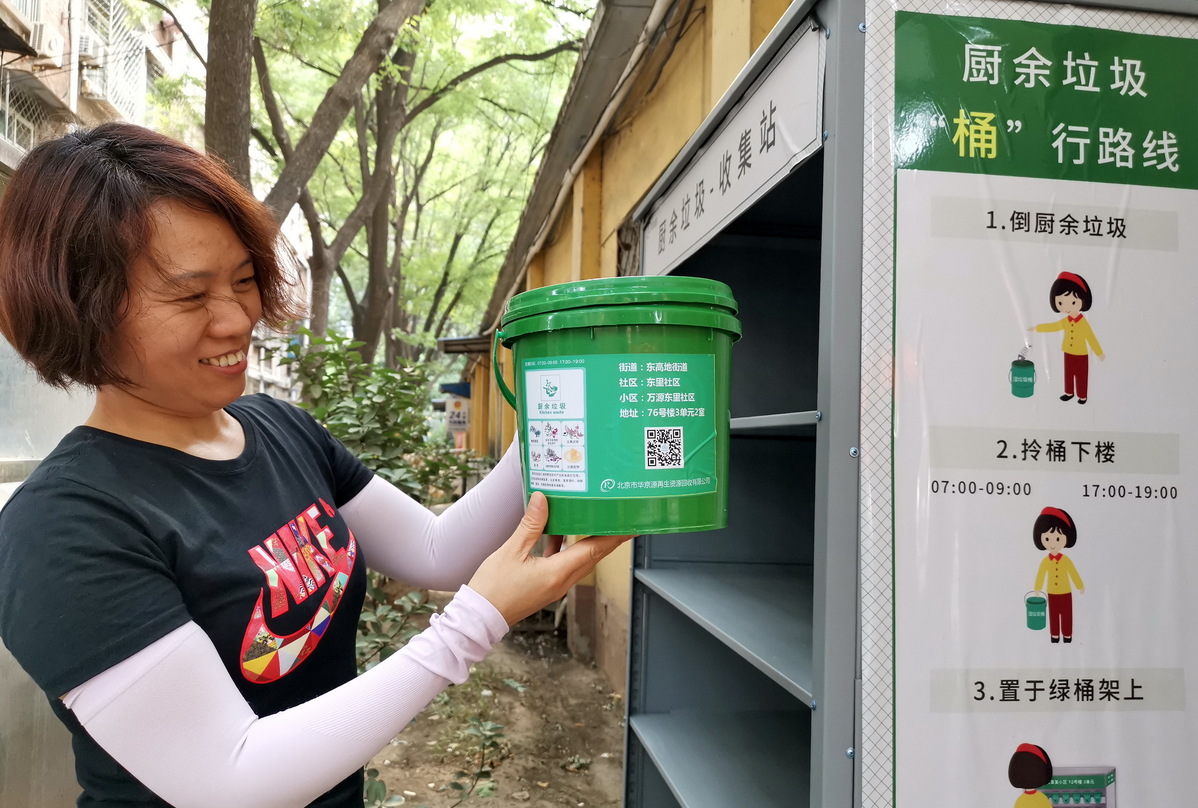 Beijing is formulating rules on waste transportation and setting standards for waste transportation vehicles, Beijing Daily reported.
This came a few days after the city released a draft regulation on waste sorting, open to public feedback until Nov 13.
Some pilot waste sorting areas in the Chaoyang and Dongcheng districts of Beijing have been taking part in trials of classified waste transportation using specialized vehicles.
"Kitchen waste is in the charge of third-party companies, while property companies take charge of other refuse. Varied types of waste won't be mixed, since specialized vehicles take responsibility for specified types of waste," said Liu Jie, manager of the waste sorting project in the Shuangjing area of Chaoyang district.
According to Liu, the government has purchased services from third-party companies which will arrange staff to transport kitchen waste in the community to the waste transfer station.
Chaoyang district has a total of more than 200 waste transfer stations. In the future, when vehicles loaded with garbage enter the station, a smart system will be able to read the label on the vehicle and tell its weight via a sensor.
"Currently, temporary sites to collect kitchen waste containers have been set aside in each community, basically near the gate, so the containers can be taken away easily," said Li Tao, deputy director of the grid center at Chongwai street.
According to Li, the clearance car dispatched by the sanitation group can also refuse to take a kitchen waste container away if there is too much other waste or liquid waste in the container.
A supervisory system has been established in this area. Via scanning the bar code on each container, the source, weight of a container and other information will be gathered into the supervisory system.
Other information, such as whether a community, an institute or a catering enterprise has gotten their kitchen waste cleaned away and whether the collected waste meets standards will be presented on the supervisory map in real-time, according to Chen Xuwei, project manager of the developing and operating company of the system.
"If a place hasn't cleared up its waste for multiple days, or its waste sorting is below standard, law enforcement departments will investigate and ask it to rectify its practices," Chen said.
Beijing is also setting standards to unify the color and other characteristics of waste transportation vehicles, according to the report.