Global CSR summit's speaker profiles
Share - WeChat Aikucun supports female small business owners and women's empowerment
Jing Leng, one of the two co-founders of Aikucun, gave a keynote speech at the 2019 Conference on the Dignity of Rural Women and Social Responsibility of Global Corporations, at the United Nations in New York, on Tuesday, Oct 15. Tuesday was also the International Day of Rural Women. At the conference, Jing shared with the audience the vision of Aikucun to support the independence and empowerment of women by creating distributor jobs for them on Aikucun.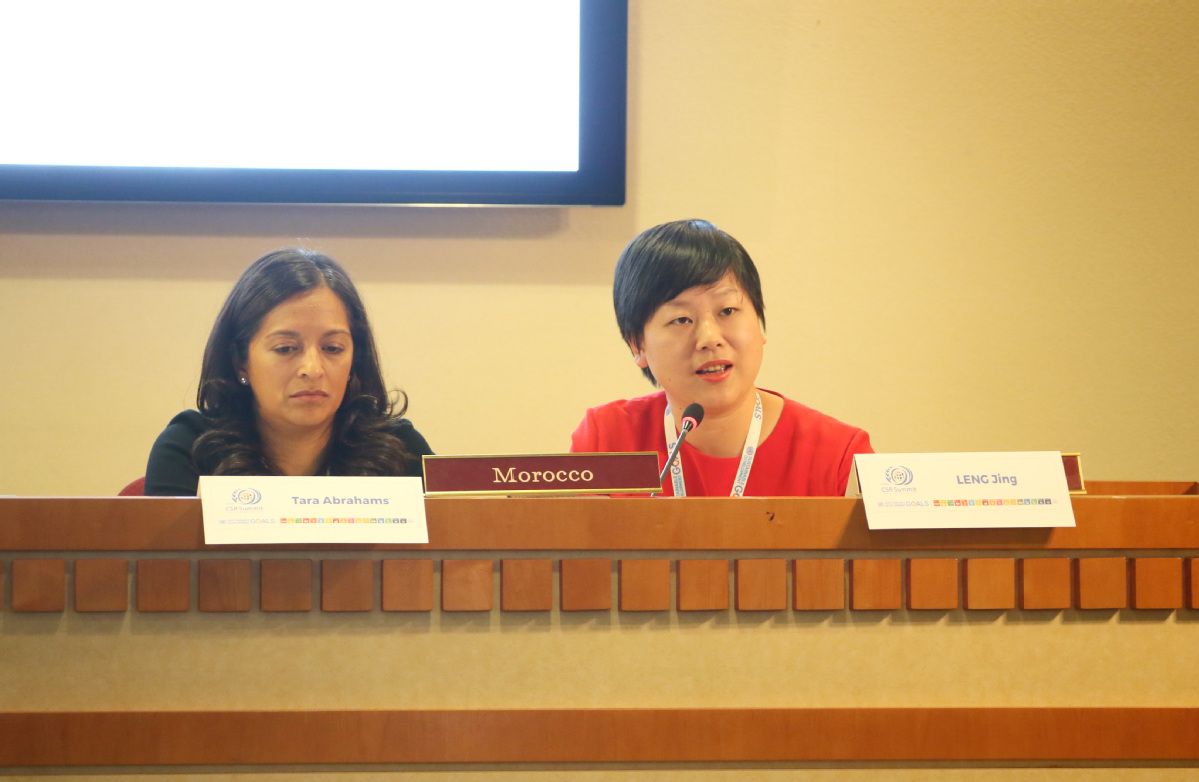 Aikucun, a leading crowdsourcing-based distribution platform, was founded by Shanghai Zhongdan Information Technology Co, Ltd. in 2017. As a pioneer and leader of smart selling, Aikucun follows the distribution model of S2b2C, connecting individual resellers with supply chains of big brands. The platform helps brands optimize inventory management by using social commerce to make the transaction smooth and cheap. In this way, consumers can conveniently access high-quality goods at favorable prices. Currently, more than 5,000 well-known manufacturers and brands from all over the world have joined Aikucun, making over 100 million orders. More than 1.4 million distributors have together generated revenue of over 1.6 billion yuan.

Aikucun won the Global CSR Award at the conference for corporate social responsibility (CSR) reflected in its business. As addressed by Jing, "the intention of creating this platform is to help companies liquidate their inventory, and help people, especially women, make money, to achieve economic and personality independence." She elaborated on this intention, with ample data, to the audience, showing them the harsh reality Chinese women face nowadays concerning employment. As Jing demonstrated, around 27% of Chinese women, who make up for one-fifth of the world's female population, are unemployed. While for women in the work force, their average income amounts to only two-thirds of that of men. To help women find a job and make more income, especially for those who wish to return to work after parental leave, Aikucun has been working to attract more female distributors and offer them a profitable job they can do at home without spending all their time.

"On one hand, we have helped hundreds of brand owners to professionally and efficiently solve inventory problems by optimizing brand inventory management and distribution channels, thereby revitalizing corporate capital flows, improving resource utilization efficiency, and ensuring sustainable generation and consumption patterns. On the other hand, we have created more than one million jobs to help distributors - most of them are women - increase their income, and even initiate a small business of their own," said Jing.

Based on the company's statistical data, 94% of its users, namely the distributors, are women. 54% of people on the platform regard Aikucun as their own small business and most of them have reached a monthly income of $420 to $1,400.

Jing said, "our original intention is to provide a fair distribution of resources for the majority of women and to promote the independent thinking and economic independence of them. Because we firmly believe that the emphasis on the dignity and development of women is not only a manifestation of social progress but also an important action that can promote the sustainable development of the society and the physical and mental health of human beings."

Jing revealed to the audience two future goals of Aikucun. First, the company wishes to make itself one of the world's leading crowdsourcing distribution platforms where consumers can easily purchase high-quality products from the world at an economical price. Second, the company promises to adhere to its principle, "Inspire Others to Succeed, and You'll Be Successful." Aikucun looks forward to helping a more significant number of women around the world to achieve mutual success and impress the world with the power of women.
Kim Dai builds a technology company with social responsibilities
Wang Maolin, founder and CEO of the Shenzhen Kim Dai Intelligent Innovation Technology Co, Ltd, gave a speech at the 2019 Conference on the Dignity of Rural Women and Social Responsibility of Global Corporations on Tuesday, Oct 15, at the UN in New York. In his speech, he addressed the urgency and necessity for the technology industry to take on social responsibilities to save energy and protect the environment.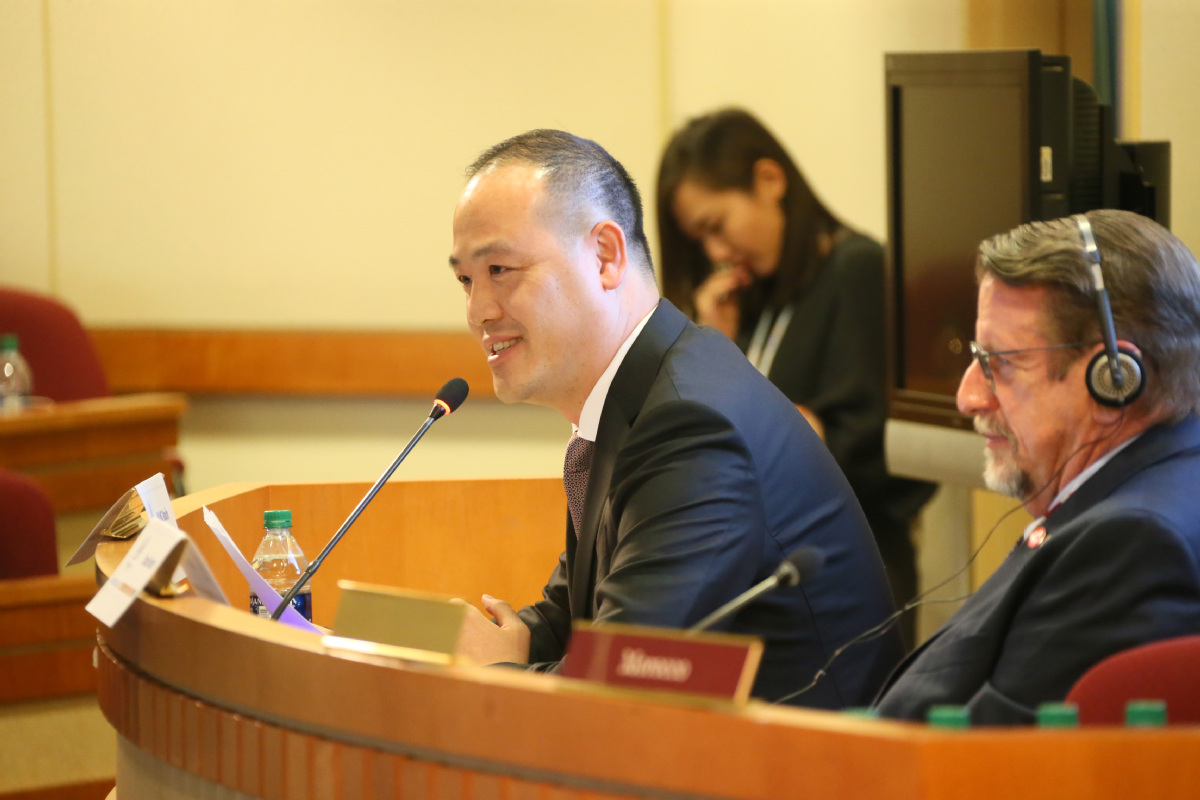 Kim Dai Intelligence Innovation Technology is an innovative company based in Shenzhen, China. The company provides one-stop service of intelligent product development, industrial design, mechanical design, injection mold design and manufacture, plastic injection, SMT/PCBA, electronic finished product assembly and testing, quality management, and after-sales service. Excelling in designing, building, and delivering smart products, Kim Dai is equipped with ten assembly lines, with monthly capacity over 500,000 sets of finished products. Products of the company include smart interactive robots for kids/elderly, AR/VR, Drones, facial recognition access system, gimbal, and more.

Aside from his position as the CEO of Kim Dai, Wang is also the executive vice-president of Guangdong Robotics Association, the executive director of Artificial Intelligence Committee, and CEO of Shenzhen Obexx Intelligent Co, Ltd. Wang has a postgraduate diploma in product innovation and service from Hong Kong University. He has entrenched himself in manufacturing and industry for over 20 years, focusing on intelligent manufacturing and intelligent products industrialization.

The conference awarded Wang the Global CSR Technology Advancement Award for his contribution to implementing corporate social responsibilities in technology companies. His endeavors may inspire other private sectors in the industry to consume and produce responsibly as well.

"We are here to learn," Wang replied when asked about his participation in the global conference. "The consumption rate of natural resources is increasing, especially in East Asia. We need to take immediate action to stop resource depletion. Therefore, we need well-designed national policy frameworks and instruments to improve the current situation."

Kim Dai has been following the lead of the United Nations' sustainable development goals to increase energy efficiency and promote sustainable manufacturing. As introduced by Wang in his speech, Kim Dai is making efforts in the following three aspects: facilities, business ethics, and employee relations. The company utilizes intelligent mold design to reduce waste and lower energy consumption. To take on corporate responsibilities, Kim Dai collaborates only with supply chains of ethics and quality. What is more, Kim Dai values a healthy employer-employee relationship and the interests of employees. The company holds events such as family days when the staff may bring their children to the company in celebration of festivals like the Children's Day.

Kim Dai is committed to building a customer-oriented manufacturing eco-system so that more intelligent products can be truly launched, and mass production can be achieved quickly. "We believe the ability to develop sustainably is part of corporate competitiveness," said Wang. Kim Dai believes responsible consumption and manufacturing extend beyond corporates' enhancing their facilities, technologies, and management. Kim Dai promises to educate its consumers to make use of appropriate products and technologies to live an energy-efficient lifestyle and to contribute to sustainable communities.
Content is sponsored by Global CSR Foundation.