Mainland tourists to Taiwan hit record low
Share - WeChat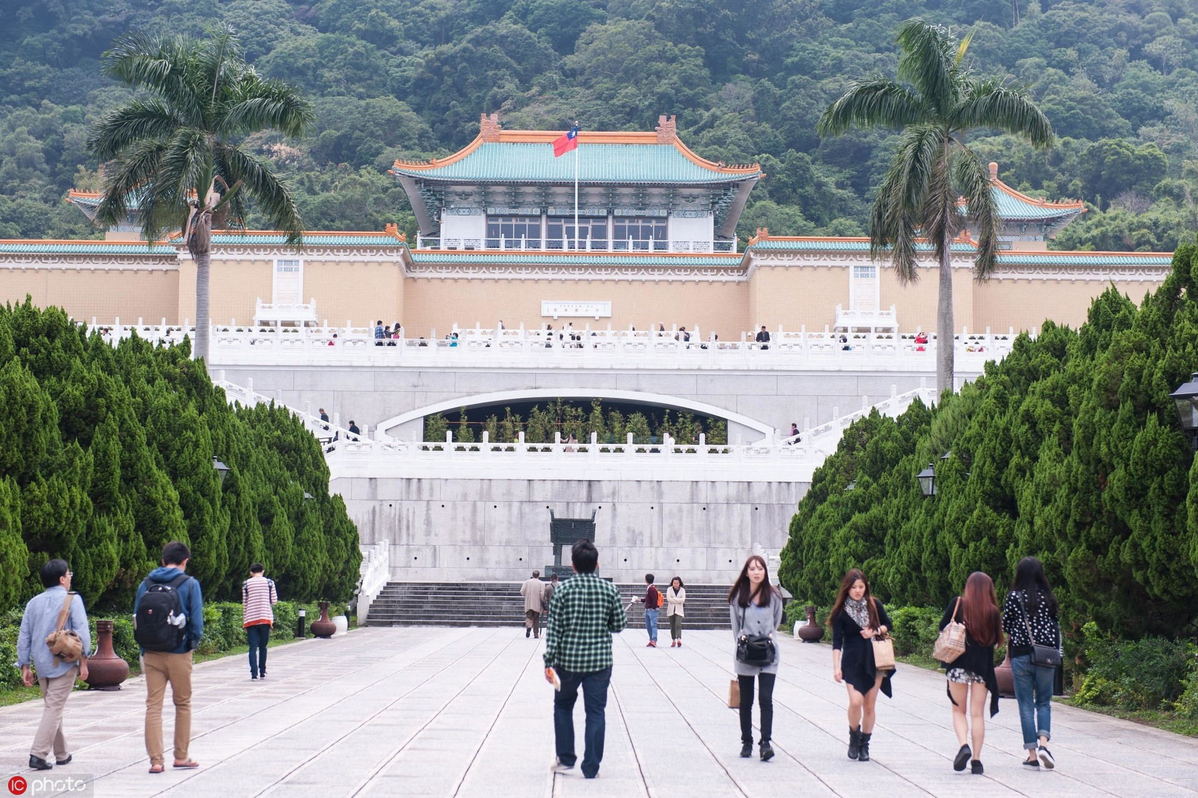 The sharp decrease in the number of mainland tourists visiting Taiwan in the past months is because the island authority has been clamoring for "Taiwan independence" activities, the State Council's Taiwan Affairs Office said on Wednesday.
The number of mainland tourists visiting Taiwan during Golden Week over the National Day holiday has dropped to about 3,500 people each day — a third of the same period last year, plunging to a 11-year low, the island authority said recently.
In July, there were 310,000 mainland tourists visiting Taiwan, while in August, there were 280,000. In September, the number saw a sharp decline, with 110,000 mainland tourists visiting Taiwan, the island's media reported.
Lian Jie, general manager assistant of the China International Travel Service Fujian branch, said the number of tourists from Fujian province to Taiwan dropped to a record low in September.
"Taiwan tourism products in the company used to be very popular, but now few customers ask about them," she said.
Hung Wei-chung, a tour guide from Dingyun Travel Agency, an agency in Taipei that receives package tours from the mainland, said, "The tourism industry is struggling. Because fewer groups come, many tour guides rest at home, so do taxi drivers due to less individual travel."
Tourism travel to Taiwan by individuals from the Chinese mainland has been suspended starting August by the mainland tourism authority, given the worsening climate of cross-Straits relations.
Taiwan Affairs Office spokesman Ma Xiaoguang said the Democratic Progressive Party, the ruling party of the island, has itself to blame, adding that "The party has been advocating activities aimed at 'Taiwan independence', inciting hostility towards the mainland."
"They are worsening the atmosphere of cross-Straits exchanges and hurting the feelings of mainland compatriots – it's impossible for this not to affect the mainland residents' willingness to travel to Taiwan," he said.
The spokesman said, "I believe residents on both sides look forward to the return of normal and healthy tourism development. Only when cross-Straits relations are good will Taiwan be better."
Taiwan leader Tsai Ing-wen said in a speech concerning cross-Straits relations on Oct 10 that the mainland's development posed threats to the world. Tsai said the island is on the frontline of safeguarding democracy in the region.
In response, Ma said said Tsai's speech is full of antagonism. There is no way confrontation can solve cross-Straits issues and it was wrong for Taiwan authorities to promote independence.