Over 200 rare plants from expo moved to Beijing Botanical Garden
Share - WeChat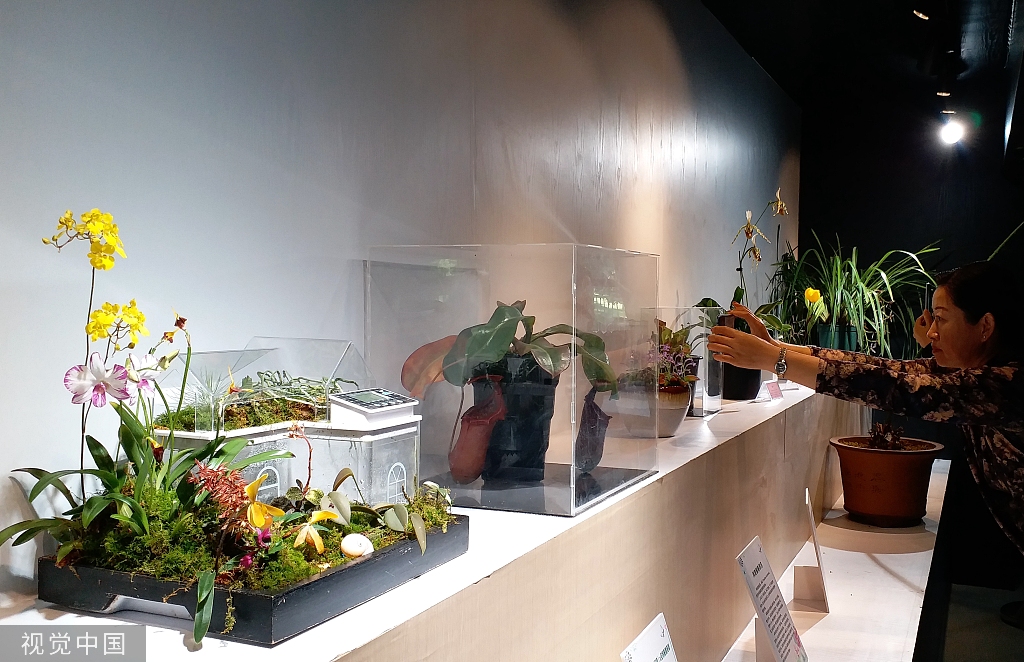 More than 200 rare plant species from the Beijing Horticultural Expo 2019 have been moved to the Beijing Botanical Garden, including 50 rare plant species imported to the garden for the first time.
The show of Chinese rare and endemic plants in the China Pavilion, one of the most popular destinations of the Beijing Horticultural Expo, left a deep impression on tourists from all over the world.
These rare plants were provided by more than 10 units including the Beijing Botanical Garden, and when the expo came to an end on Oct 9 after running more than five months, they were moved to the botanical garden.
It marked the largest scale of imports to the garden in recent years, adding more than 50 rare plants, which represented a 10 percent increase.
Over 80 percent of the species were not native to Beijing, and horticulturists had taken multiple measures to control room temperature during the expo to better acclimate them, the garden said.
Workers will take good care of the plants in the greenhouse, and will show them to the public according to conditions. Meanwhile, flowers previously at the expo, such as the peony, orchid, rose and chrysanthemum, will also be shown to public in the garden.